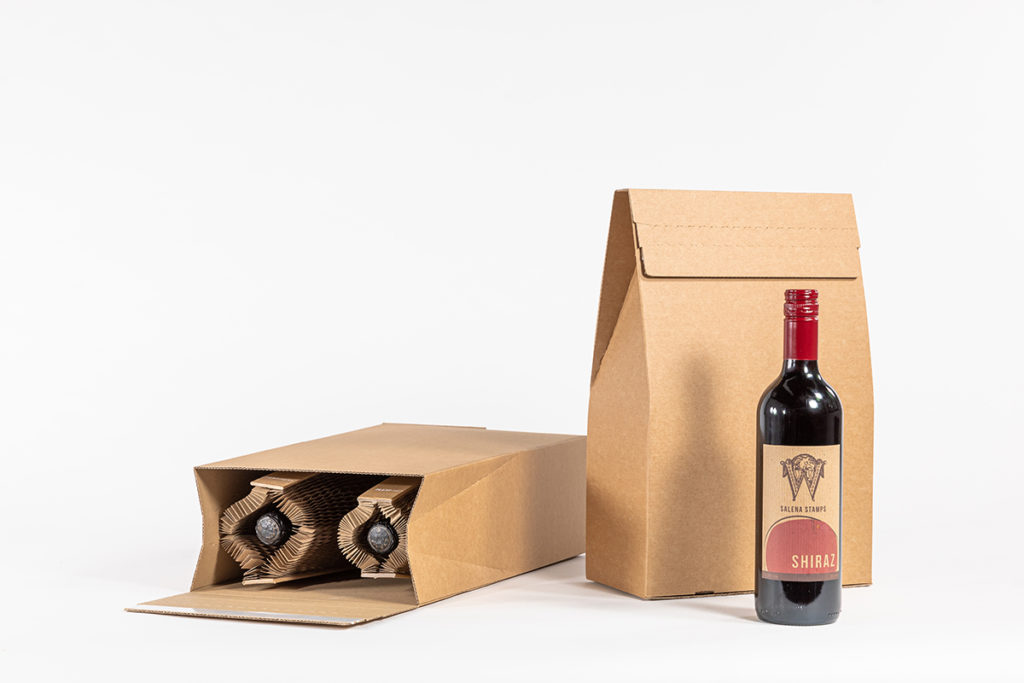 MACFARLANE Packaging is launching a plastic-free packaging system that will allow retailers to send wine bottles through the post.
Flexi-Hex is made from recycled materials and is biodegradable. Macfarlane explained that the design encompasses a 'concertina style' honeycomb sleeve protector that expands to form an impact resistant layer around the bottles.
The pack includes a self-sealing pinch top postal box, which suspends the contents and prevents movement during transit.
Laurel Granville, marketing director for Macfarlane Packaging said, "Our customers expect packaging to not only protect their products but also to be environmentally friendly. Flexi-Hex is a brilliant solution as it is not only 100% plastic free – even the adhesive is water-based – but it's kerbside recyclable too. It is a perfect alternative to the popular polystyrene bottle packs as it protects from damage but is also easy to store and assemble."