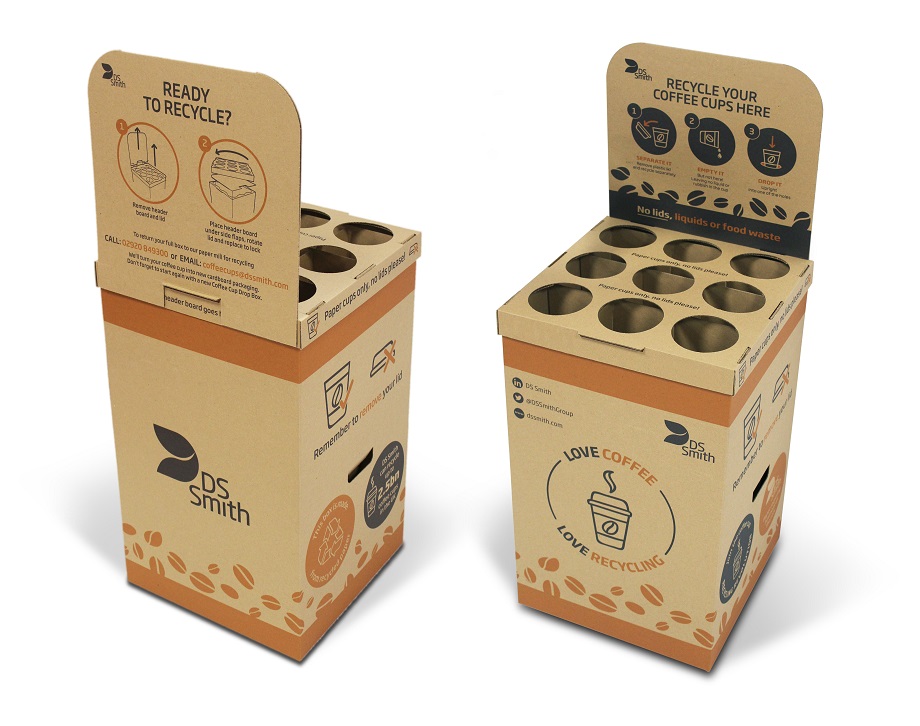 DS Smith has launched a coffee cup drop box scheme which could see 'hundreds of millions' of cups recycled each year.
Research by the packaging company found that up to 7.8 million cups end up in landfill or are burned every day, with 58% of British workers disposing of their cups at work.
The coffee cup drop box scheme will see a cardboard box which can hold up to 700 cups be made available to 2.7 million businesses in the UK. Once full, it is collected by Royal Mail and returned to DS Smith's recycled paper mill to be recycled back into new paper packaging products.
Jochen Behr, head of recycling at DS Smith, said, "We broke new ground last year when we redefined coffee cup recycling and announced capacity to recycle 2.5 billion coffee cups at our Mill in Kent. With this figure only increasing, we need to ensure these cups reach us separate from other waste. Through our Coffee Cup Drop Box we can provide the much-needed national infrastructure to reduce the 7.8 million coffee cups that are currently falling through the gap on commutes, in offices and across the UK."