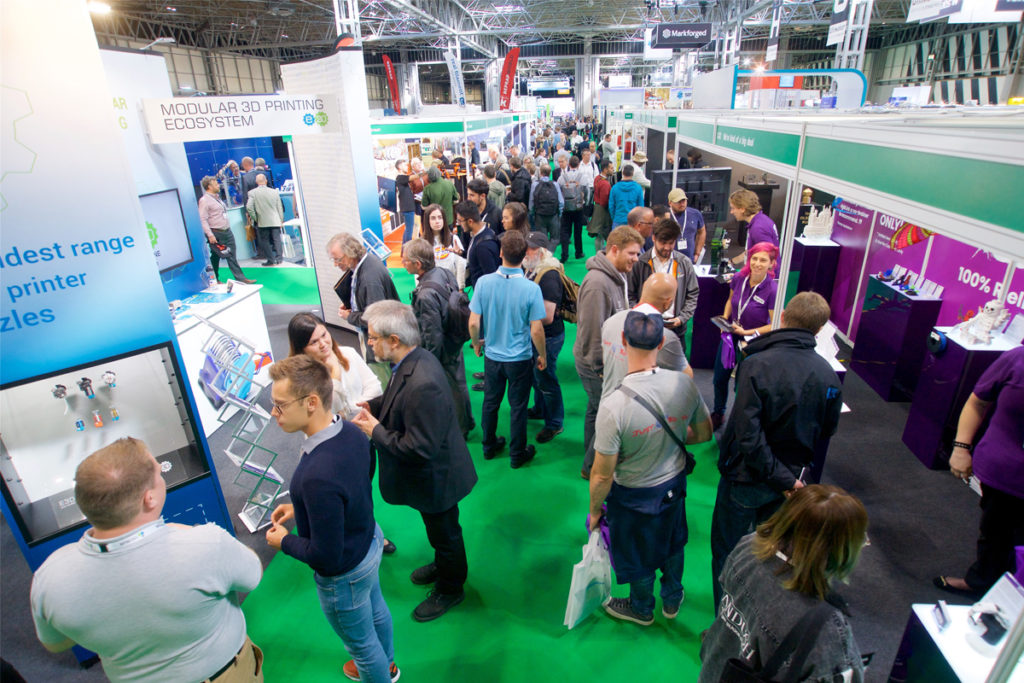 ADVERTORIAL

Visitors will attend TCT Show to learn, find inspiration, network and to do business.
Registration is open for TCT Show, a world-leading design-to-manufacturing event which is only a few weeks away. Delivering business-critical insights on 3D printing, additive manufacturing, CAD/CAE, metrology and inspection as well as conventional manufacturing processes such as moulding, casting and CNC machining.
Over 10,000 professionals from 60 countries and 20 key industries including automotive, aerospace, healthcare, FMCG, defense, consumer products and many more will attend TCT across three show days to find solutions for their design and manufacturing challenges.
TCT Show 2019 will bring:
INNOVATION
Experience live demonstrations of the latest machines, technology, products and services from a show floor packed with innovation from over 300 exhibitors.
INTERACT
With over 10,000 attendees TCT Show offers the opportunity to network and talk solutions with designers, engineers, innovators & manufacturers from across the design and manufacturing sector.
INSIGHTS
You'll gain a glimpse into the future of the design-to-manufacturing technologies with almost 100 presentations from the best in the sector.
INTELLIGENCE
You'll be exposed to the latest trends, hottest topics, issues and opinions to help you shape and develop your business for the future.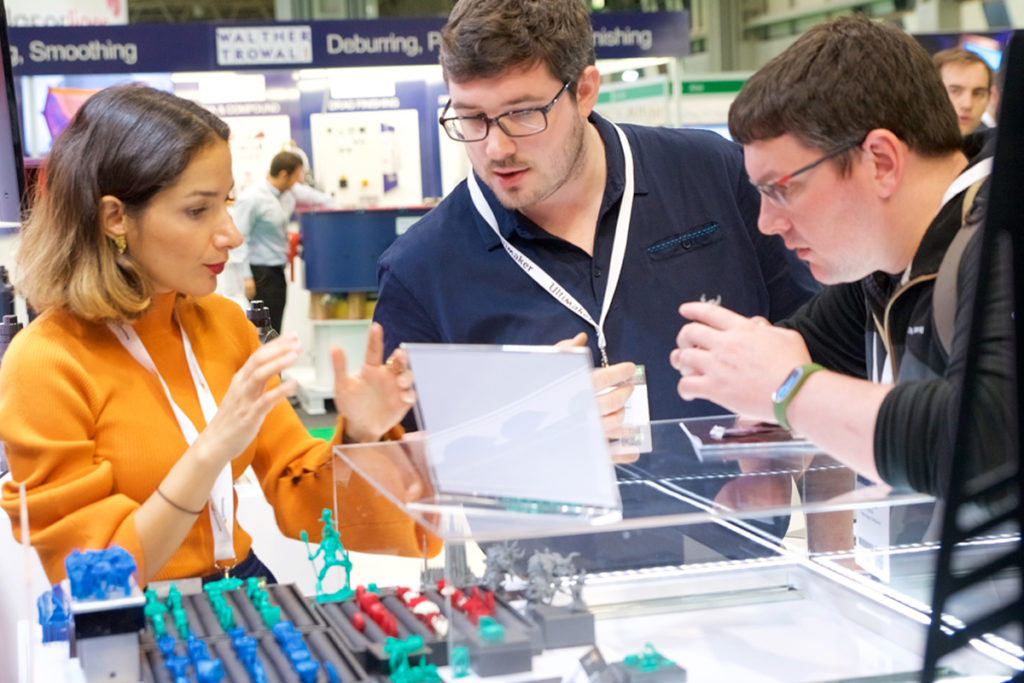 INSPIRATION
You'll be inspired by thought-leaders across multiple conference stages discussing the role of 3D technologies in the design-to-manufacturing process chains.
Visitors will benefit not only from the opportunity to connect with cutting-edge exhibitors, displaying the most innovative and dynamic technologies and services available on the market, but also from ground-breaking product launches, exciting demonstrations and enthralling presentations from a world-leading speaker line up.
Taking place across three dedicated stages split into key themes, including transport, healthcare, materials, design/CAD software, introduction to AM and skills for AM plus many more, the speaker programme will deliver relevant, inspirational content on exciting stages.
TCT Summit (formally known as TCT Conference) – brings together leading authorities, engineers, designers, and renowned academics from the additive manufacturing industry to deliver a 3-day world-class programme on the role of 3D technologies in the design-to-manufacturing process chain.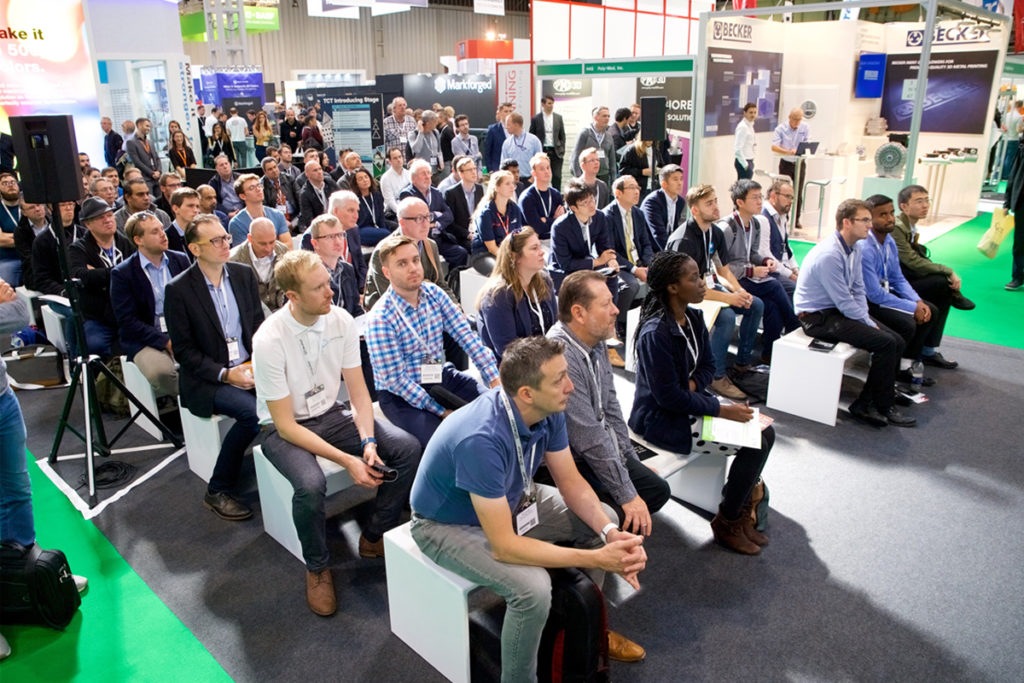 TCT Introducing stage – Weighted towards presentations of new or improved products and services, the TCT Introducing Stage is the ideal stopping point if you're keen to be up-to-date with the state-of-the-art across additive manufacturing and 3D printing, inspection, metrology and beyond.
TCT Tech stage – A diverse range of presentation topics for beginners to additive manufacturing as well as 3D printing experts. The stage acts as a knowledge base, hosting captivating talks on the current issues in the manufacturing world.
TCT Connect – New for 2019, a FREE networking programme that allows attendees to pre-book 1-2-1 meetings at the show. The service helps both exhibitors and visitors to maximize their time across the 3 days at the event, enjoy enhanced networking opportunities and drive relevant business conversations in a secure and efficient way.
With engaging presentations across three stages, an array of world-leading speakers, over 300 cutting-edge exhibitors and more than 10,000 like-minded professionals, there's no better place to do this.
The TCT Show will take place in Hall 3 and 3A of the National Exhibition Centre (NEC), Birmingham, UK, from 24-26 September 2019.
If you want to attend, then make sure you register for free here: http://bit.ly/PScot-TCT