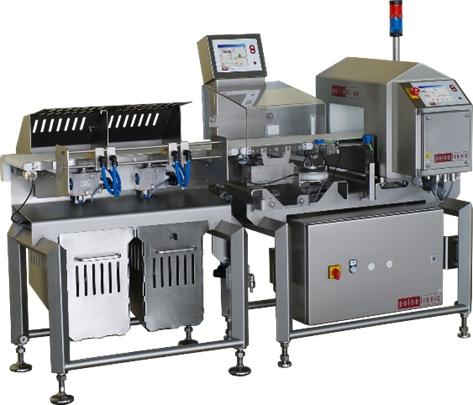 SEALPAC UK has announced it has become the sole UK distributor for Pulsotronic's range of detection and quality control solutions.
German-based Pulsotronic's machinery is currently used by manufacturers for the likes of meat, fish, dairy and snack products.
SEALPAC UK said the addition of the range 'cements the company's full line capability', providing a 'one-stop-shop' solution for FMCG customers.
MD Kevin Witheford said, "We're delighted to announce our new partnership with Pulsotronic. The company has a long and successful history behind it and is driven by a great team of engineers, who truly understand the needs of modern manufacturers. The machinery itself is high quality and has been developed to perfectly withstand the meat, poultry, fish and dairy factory environment, making it a valuable addition to our SEALPAC UK offering."
Claas Schweizer, sales account manager at Pulsotronic added, "We at Pulsotronic Anlagentechnik GmbH are very glad to have found a strong partner, with an excellent reputation within the English and Irish market. Our high-quality, flexible end-of-line solutions perfectly complement SEALPAC UK's product range and also offers new opportunities for SEALPAC, to be successful in new markets."