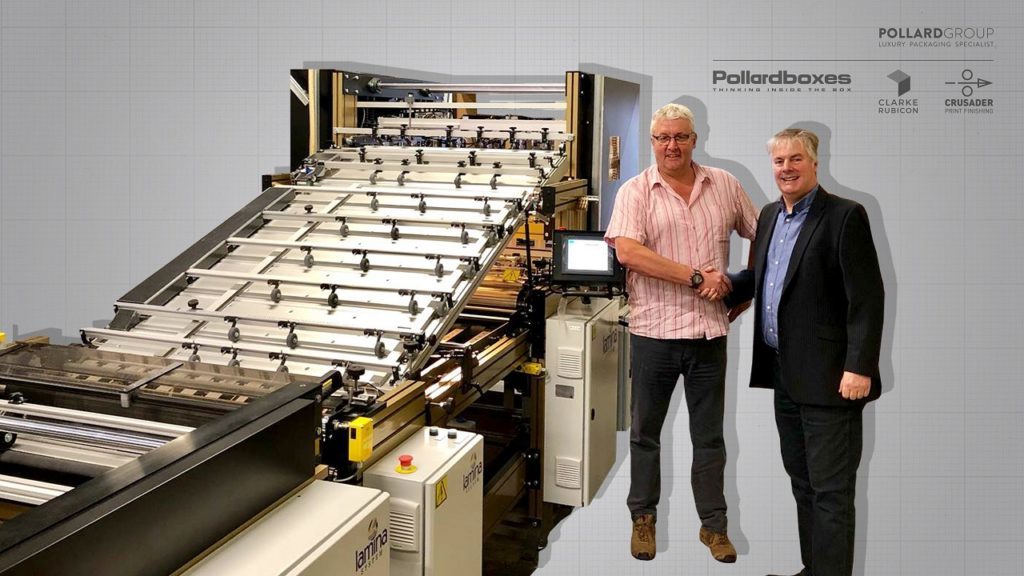 POLLARD Group has announced a further £200,000 investment in new equipment for its Leicestershire factory.
The rigid box specialist has added a Lamina 1116 Blackline fully-auto litho sheet laminator to its line-up, which Pollard said will help meet the demands of a 'significant' new order from a high street retailer.
Pollard added that the new machine will allow the firm to produce printed liners for the insides of boxes to an 'extremely high standard' and 'around three times faster' than its previous method. It has also been tipped to enhance the company's reputation in the supply of luxury and gift packaging solutions.
The machine was supplied by Lamina's UK sales agent Finishline Machinery. Pollard MD Mark Pollard said, "The Lamina 116 Blackline exactly meets our requirements. It will ensure we can deliver the best quality and finish in our boxes to help customers promote their brands and further enhance the end-user experience."