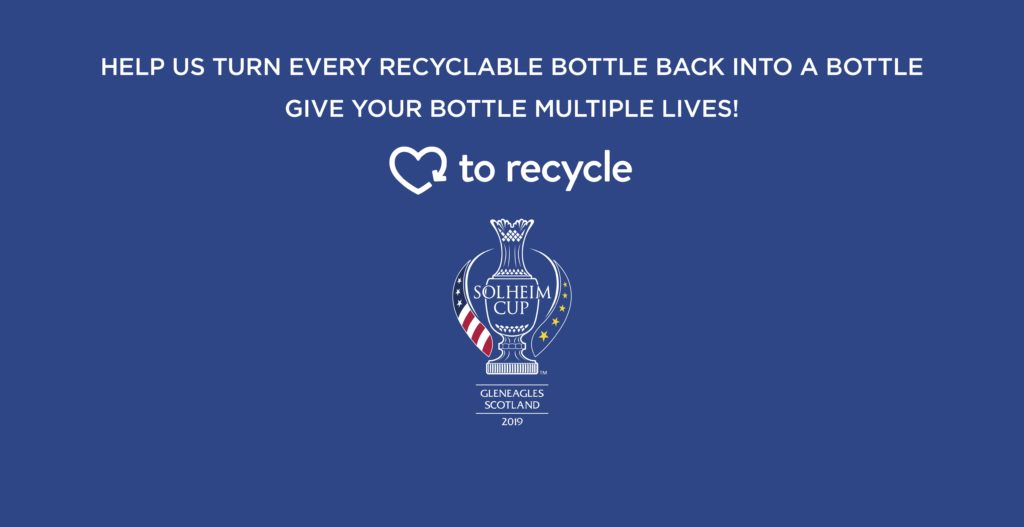 HIGHLAND Spring Group has revealed that all plastic bottles collected at The 2019 Solheim Cup will be recycled back into other bottles.
The Perthshire firm is sponsoring the all-female golf tournament, which takes place at Gleneagles from the 9-15 September. There will be 80 Highland Spring recycling bins for plastic bottles, and a further 80 for other recyclable plastics.
VisitScotland estimates that more than 100,000 spectators will be in attendance across the course of the tournament.
Les Montgomery, chief executive of Highland Spring Group said, "We are excited to be sponsoring the Solheim Cup, helping players, visitors and spectators at the tournament to stay healthily hydrated.
"Our commitment to ensuring every plastic bottle collected at the event is recycled is a great example of the circular economy in action through partnership working. The stunning backdrop of The Ochil Hills, in Perthshire, is the perfect showcase for all Scotland has to offer and we want to make sure that we leave no trace on the environment around the tournament.
"This is part of our broader focus on working closely with industry, Government and NGOs to create a truly circular plastic economy in Scotland and the UK."
Paul Bush, director of events at VisitScotland added, "Sustainability is a high priority for The Solheim Cup and we have worked very hard to put initiatives in place which will ensure we protect the environment and showcase sustainability in action at a global sporting event.
"We are delighted that Highland Spring has committed to recycling every plastic bottle, and we look forward to trying to make The 2019 Solheim Cup a 'zero waste to landfill' event."