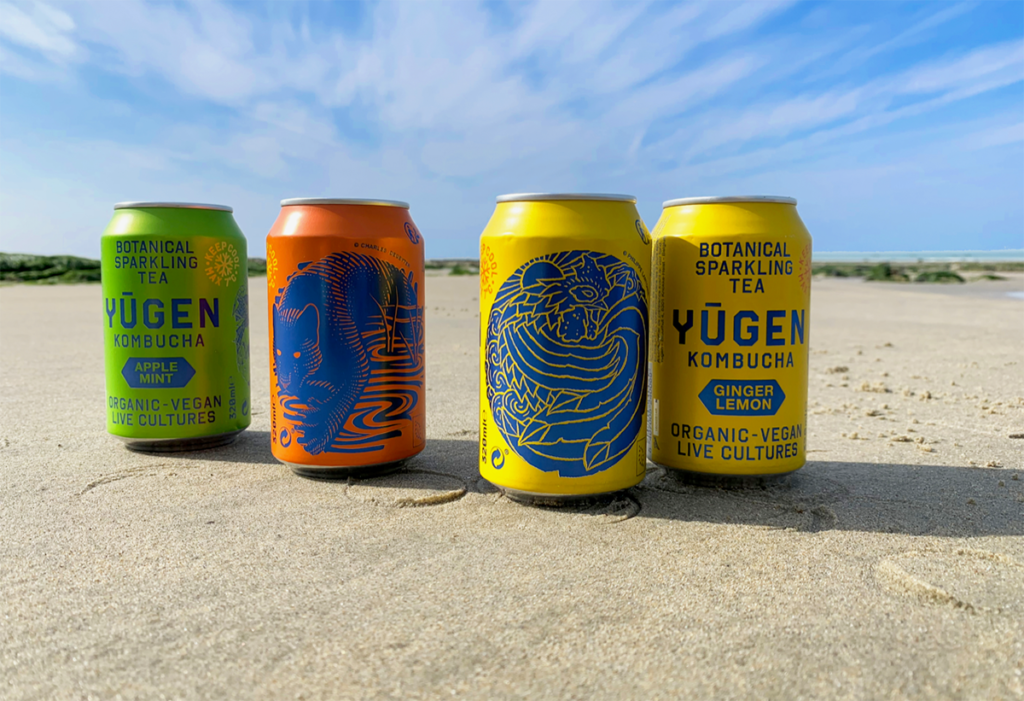 BELGIAN start-up business Yugen has collaborated with Ball Corporation on a project to launch the first kombucha in printed cans on the European market.
Kombucha is fermented tea drink containing probiotics, healthy acids and antioxidants.
Described as being filled in fully recyclable aluminum cans, Yugen Kombucha has been tipped to appeal to health-conscious consumers wanting an organic product in 'convenient, portable packaging'.
Available in three flavours, each can design features an illustrator's vision of the ancient Japanese word "Yugen" – which is used to describe the feeling of admiration for the beauty of the natural world. Currently sold in Belgium, the brand is now expanding its reach into other European regions.
Chris De Backer, co- founder and brand manager at Yugen Kombucha said, "Cans are awesome. Not only do they protect our product but they're also eco-friendly, being the most recycled beverage packaging in the world. Lightweight and unbreakable, they're convenient to carry around on a day out at the beach, the mountains, festivals and sporting events. Plus, retailers are picking up on the trend towards canned beverages. They are reshaping their store layouts to better cater for the grab-and-go demands of today's mobile consumers."
Matthijs Jansen, sales director Benelux at Ball Beverage Packaging Europe added, "We really had a ball working with Yugen on these cans. In close collaboration with their designer Wim Vandersleyen, we effectively produced these cans to everybody's approval. We're excited to support Yugen in launching Europe's first kombucha in printed cans."