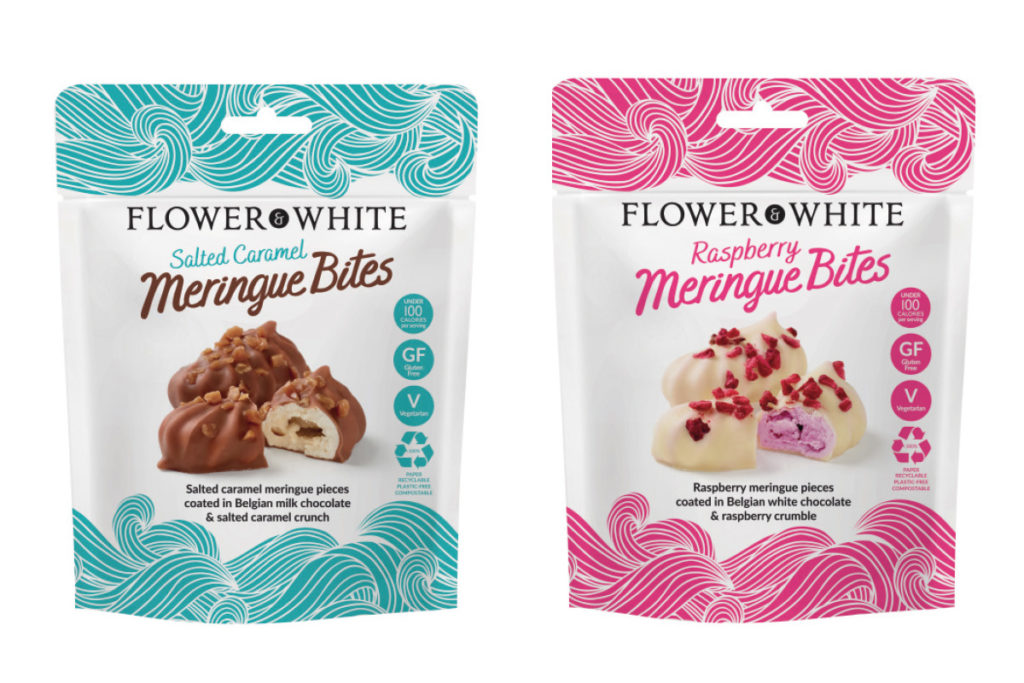 A meringue maker claims to have become the first company in the confectionery sector to move into plastic-free packaging.
Flower & White's latest gourmet product – Meringue Bites – uses a paper-based pouch with a heat-sealable coating.
Run by husband-and-wife team Brian and Leanne Crowther, Flower & White has also relaunched its Meringue Bars' range in paper sleeves as part of the firm's commitment to improving sustainability.
Leanne said, "This isn't about riding on the bandwagon, this is about trying to move our sector forward so it can win the war on plastic.
"We know consumers are rightly concerned and it's up to manufacturers like us to do something about it.
"We are proud to be the first company in the sector to adopt this new paper packaging but this is just the start, not the end, of our efforts."
Other measures include the purchase of low-energy equipment, LED lighting, and improvements in the supply chain to reduce the frequency of orders.