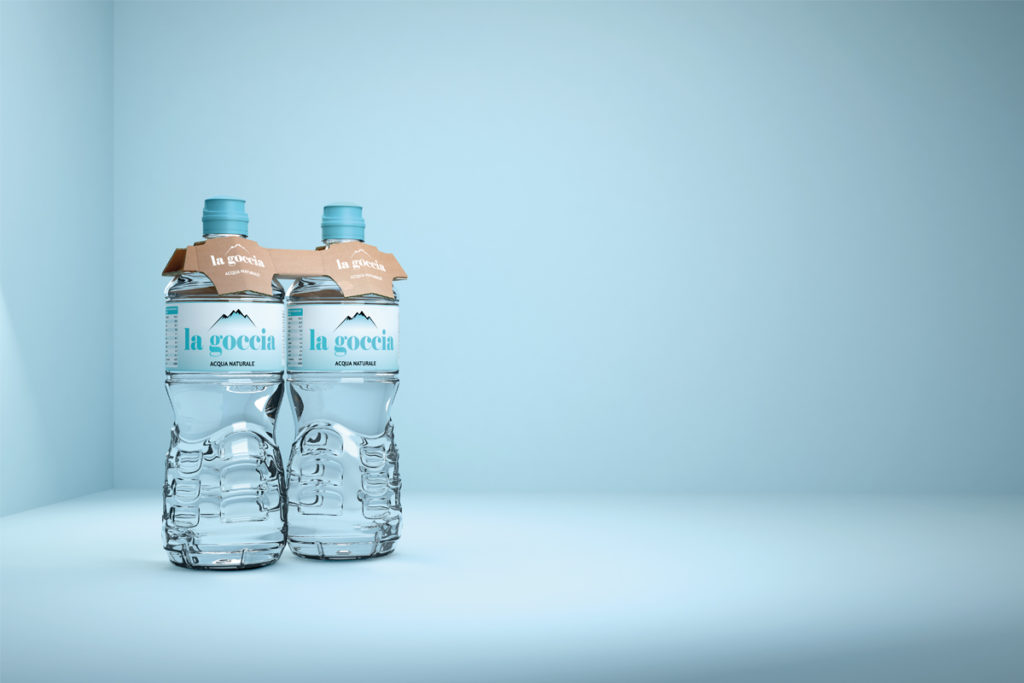 Smurfit Kappa launched its Better Planet Packaging project last year, with the aim of reducing packaging waste and helping customers create new and sustainable solutions for their packaging needs. Packaging Scotland's Gary Moug recently spoke to Phil Husband, Smurfit Kappa's UK packaging insights manager, about the initiative and the wider industry response to environmental challenges.
Q) What prompted the Better Planet Packaging initiative? Can you provide an overview of the project?
A) It's a global initiative for Smurfit Kappa, which brings together all the different divisions with a common purpose. The paper, corrugated, cartonboard, bag-in-box and specialities divisions have all come together with a very clear focus to address the issues of sustainability and the impact of our materials on the environment.
We've always had very strong sustainability targets and initiatives but we'd never really pulled all the different divisions together and asked how do we all collectively approach and manage sustainability. Obviously the pressure comes from the impact of things like Blue Planet 2 and the pressures on reducing packaging waste that's in the environment and floating about in seas and in landfills around the world. The industry has woken up to the fact that the consequences of the materials we manufacture have to be relevant to the length of time that a product exists. It's no good solving a problem for food that's going to last three weeks, if the packaging then lasts 500 years in the environment.
Q) What has been achieved so far?
A) We're fortunate that the material we use is organic, biodegradable, compostable and, most importantly, 100% recyclable. We need to look more on the impact as a business we have on the environment. We're way ahead of our targets in terms of reducing CO2, moving to biofuel energies across all paper mills and really focusing on the mechanics and impact of the way we work as a business. Also, we want to be part of the great debate on how people use packaging, because the way people dispose of it is a problem.
We're taking part in industry debates, the idea being to collaborate with other industries, manufacturers, food producers and academia to find the way forward for the packaging industry to help address waste issues. We've really stepped out of our own comfort zone. We had a conference recently featuring just under 500 of our customers. We had people like Steve Backshall, the naturalist, presenting on what the problems are in the environment. We presented many alternative solutions made out of paper and also looked at how we can work with our customers in partnership to develop solutions. That's where we are at this moment in time; we're working with pretty much all our customers on solutions to their particular issues.
Q) How challenging is it to get customers/consumers to adapt to different forms of packaging and different methods to what they've been used to?
A) It is a challenge and always will be a challenge moving from one material to another. In terms of engaging the customers, our customers are all signed up to things like the Plastics Pact and The Ellen MacArthur Foundation, so they're all making strong statements as to their route forward to eliminating non-essential plastics and single-use plastics from their portfolio.
The challenge is not to persuade our customers that something needs to be done; it's actually trying to help them and offer them right solutions. We don't want to simply say move everything to paper because it's physically impossible.
Certainly in primary pack areas where there's direct food contact and the use of modified atmosphere, paper doesn't provide the gas barriers that plastic does. Finding a way to develop solutions around that, or maybe finding alternative ways of presenting food and products that don't need those sort of barriers – these are the challenges we have.
We are working with companies to develop and test different barriers on the papers, trying to improve the barrier properties of papers. The balance is to find a barrier that can offer water vapour or some sort of moisture barriers without it impacting on the recyclability of the paper, because if you add barriers to paper, the paper then becomes more difficult to break down in our paper mills, in our recycling processes. If we do that, we could end up creating a hybrid material that is neither recyclable nor offering the full properties people are looking for. That's what we're trying to avoid – simply slapping some polyethylene onto a sheet of paper and offering that as an alternative, because it doesn't provide a real alternative.
Hybrid materials like that, while they can reduce the weight of plastic in the environment, they create a challenge in terms of the way we can recycle those materials.
Q) Do you sense a real appetite within the wider packaging industry to embrace change and be more environmentally aware?
A) Yes, definitely. Consumers drive everything. We, as individuals, understand that things have to be done differently. The way we buy and use things has to change. As brands and retailers and companies like ourselves, we all realise the market is changing, driven by us as consumers. The appetite is absolutely there for a change. It's a given that we have to make changes because of the pressures on the environment.
Q) Can you give some examples of projects you've participated in with customers to reduce packaging waste?
A) There are two layers of projects happening in the marketplace – the like for like projects where you use one material instead of another, and the aspirational projects which involve lifestyle-changing demands or infrastructure-changes where people are looking at completely new materials to replace plastics.
One of the biggest successes we had was corrugated pizza discs replacing polystyrene ones. They do exactly the same job. Other successes include Nor-Grip, where we replace shrink film around groupings of bottles with a corrugated solution; and we're replacing a lot of single-use plastic tubes and bottles with a bag-in-box system.
One company called Bulldog (a male grooming brand) has moved from individual squeegee tubes for shower gels and things like that to a bag-in-box system where a tap dispenses it out. The box is fully recyclable and the bag reduces the amount of plastic overall.
Q) How does the campaign in the UK compare with what Smurfit Kappa is doing in other parts of the world?
A) It's a global operation. We have a global team, which I'm a member of, which meets to discuss the bigger issues because you can't solve a problem like this in one particular country. Packaging waste is a global issue.
As a company, we're very good at working together across different countries. We have regular meetings with opposite numbers in different regions; we've come together to focus on that. A lot of our customers are global customers too – brands like Unilever and Nestle. Therefore they want global, not local, solutions. Packaging is manufactured in one country and shipped all around the world so it has to be looked at from a global perspective.
Q) Are you optimistic for the future with regards to sustainability?
A) Yes I am because I now see a lot more people talking to other people, which wouldn't have happened before. Everybody would have had their own approach and be constantly looking for their own business advantage. We're all using similar materials; we're all looking at alternatives. I'm very optimistic in as much as a lot of the industries are coming together a lot better than they used to. If you take retailers, there are lots of competitors all with a common issue. They're all looking for a common solution rather than trying to find a competitive advantage.