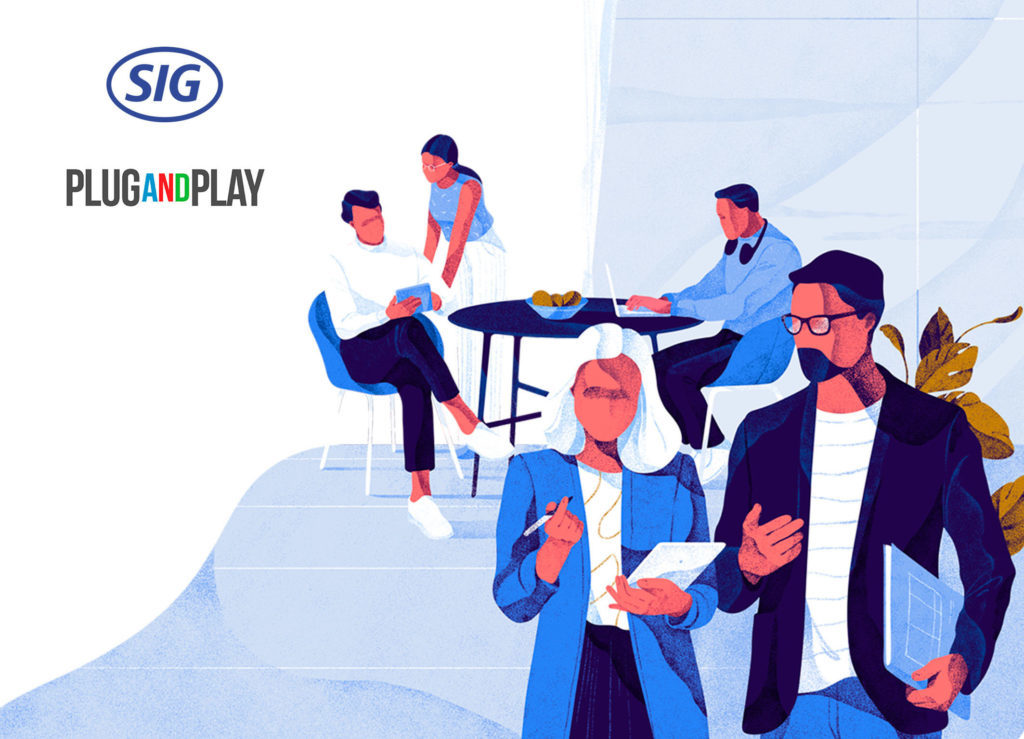 ASEPTIC carton packaging specialist SIG has revealed it is teaming up with start-up accelerator Plug and Play to connect with 'visionary entrepreneurs' in the food and beverage industry.
The firm said the partnership will ensure a 'structured and focused approach' to scout and select upcoming start-ups that support SIG's future business strategies.
Last year SIG set up a Venture Capital Board to offer staff the opportunity to promote their entrepreneurial ideas.
Saeed Amidi, CEO and founder at Plug and Play said, "As the leading innovation platform connecting the best start-ups and entrepreneurs to large corporations, our latest cooperation with SIG continues to open up true innovation opportunities to everyone globally. The portal is now open to drive exciting future food and beverage developments and successful business partnerships."
Markus Boehm, CMO at SIG added, "To keep one step ahead we must continually innovate in this fast-paced and rapidly changing world, delivering differentiated products to consumers. To achieve this, we strongly believe in fostering entrepreneurial culture and look forward to working closely with forward thinking start-up companies to identify tomorrow's trends, while paving the path to the future.
"Working together, we can learn from each other gaining a fresh perspective, while empowering start-ups to take advantage of SIG's global expertise in the food and beverage industry. Our collaboration with Plug and Play will open up opportunities for dynamic partnerships and we can't wait to see what the future holds."