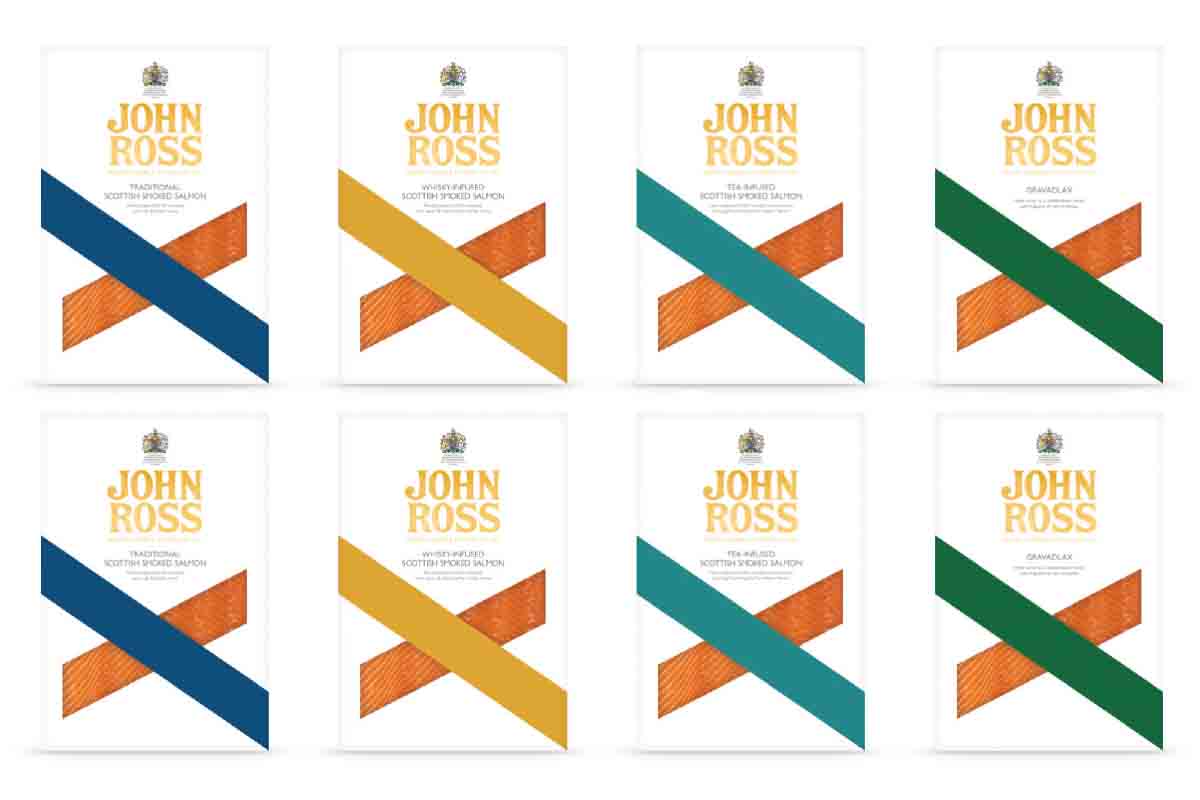 LUXURY smoked salmon producer John Ross Jr has revealed its new brand identity and packaging.
In stark contrast to its famous black and gold packaging, John Ross decided to introduce a contemporary white design that includes a 'respectful nod' to its Scottish heritage and regal associations with a saltire motif.
John Ross enlisted the help of food branding agency Big Fish Design.
Victoria Leigh-Pearson, sales and marketing director said, "We've got a lot to thank our black and gold design for, which, along with our high quality smoked salmon, has been behind decades of growth and positioned us as Scotland's leading producer of luxury traditional smoked salmon. However, we can't ignore the enormous opportunity staring right at us, which is to become a luxury international household fish brand.
"Honouring our heritage whilst evolving in a modern way was important to us, as was listening to consumers during the process. This striking new design will help us reach a wider demographic and the response to previews and consumer research has been overwhelmingly positive so far."