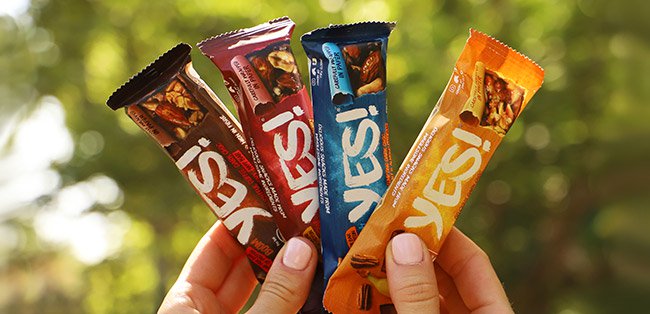 NESTLÉ is to package its 'YES!' snack bar using fully recyclable paper packaging – in what they say is a world first.
Despite the YES! bar packaging line being designed for high-speed production using durable plastic films and laminates, UK-based experts at Nestlé were able to develop a method using high-speed 'flow wrap cold seal' processes to successfully wrap the bars in paper.
Stefano Agostini, CEO for Nestlé in the UK and Ireland said: "YES! represents exactly what more and more people are demanding from manufacturers like Nestlé now and for the future. Last year we introduced YES! as an entirely new brand using wholesome ingredients and offering a healthier snacking option of tasty fruit and nut bars.
"Now we've turned our attention to the wrapper so that the packaging is sustainable and easy to recycle. It's an important step as we work to make all of our packaging recyclable or reusable by 2025."
Jas Scott de Martinville, global confectionery R&D lead for Nestlé added, "This launch is the result of a lot of hard work at speed with our R&D teams delivering a recyclable paper solution for our YES! bars in less than 10 months. It is an incredible achievement and one that we are all very proud of."