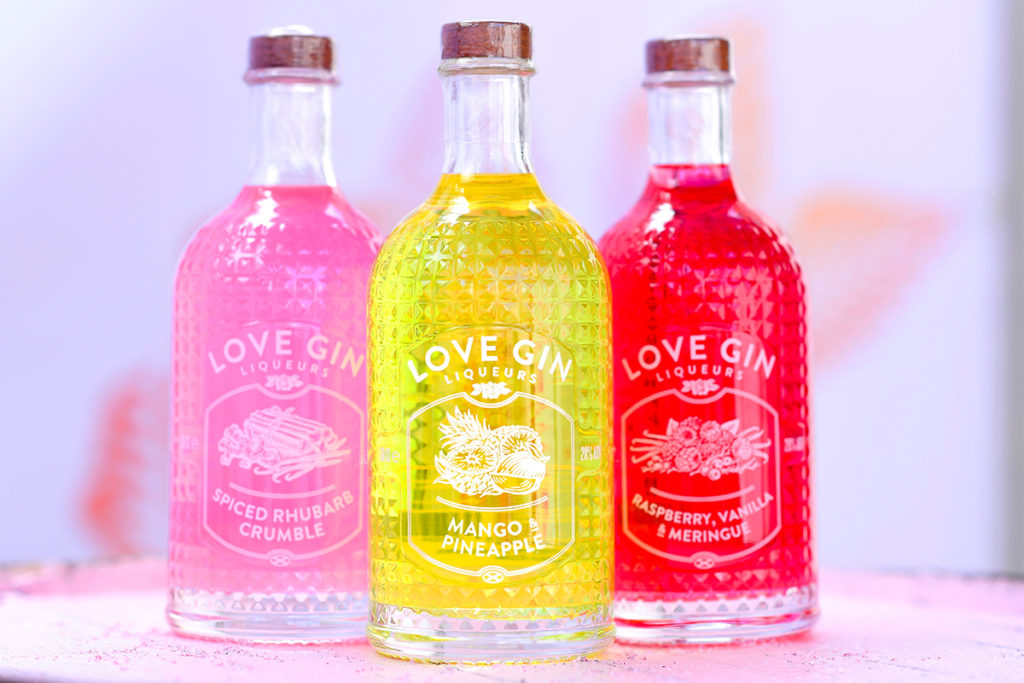 CROXSONS has collaborated with Eden Mill to design and create a bespoke bottle design for the Scottish distillery's new range of craft gin liqueurs.
Croxsons, who recently won the Queen's Award for Enterprise, has taken the project from design conception through to the finished packaging.
The 500ml and 700ml clear glass bottles feature a dimpled geometric design. The dimpling effect clears to reveal a front label, and at the back of the bottle the brand name is embossed. The closure is a wooden debossed API cap.
Tony Kelly, co-owner of Eden Mill said, "Love Gin Liqueurs are outrageously decadent. We wanted to make a bold on-shelf statement, appealing to a refined customer using intriguing flavours. A standalone colour choice for each flavour gives a bold, striking impact, which the clear glass bottle takes advantage of.
"We gave Croxsons a challenging brief. We wanted a bespoke bottle design that was unique and distinguishable, to stand out in a heavily populated gin market. The bottle also needed to complement the existing range and preserve our sleek brand image. The result is a quality on-brand bottle that still retains the playfulness of the range concept. Croxsons' expertise delivered exactly what was needed, and expertly guided the process from design to the final packaging."
Croxsons' chief operating officer, Tim Croxson, added, "Eden Mill's brand has an established ceramic look, but in order to drive sales into new markets we made the switch to glass to give a more sophisticated aesthetic that would work well within both off and on-trade channels. Our brand and structural design teams built on the successes of the ceramic design, whilst carrying some cues from the established whisky bottle to create packaging that is both striking and stylish.
"A screen print ensured a premium finish, and allowed for economical and expeditious printing. This printing process provided precise engineering with the label panels so that they fit flush with the exterior of the dimples of the design, ensuring a perfect fit and feel within the hand."