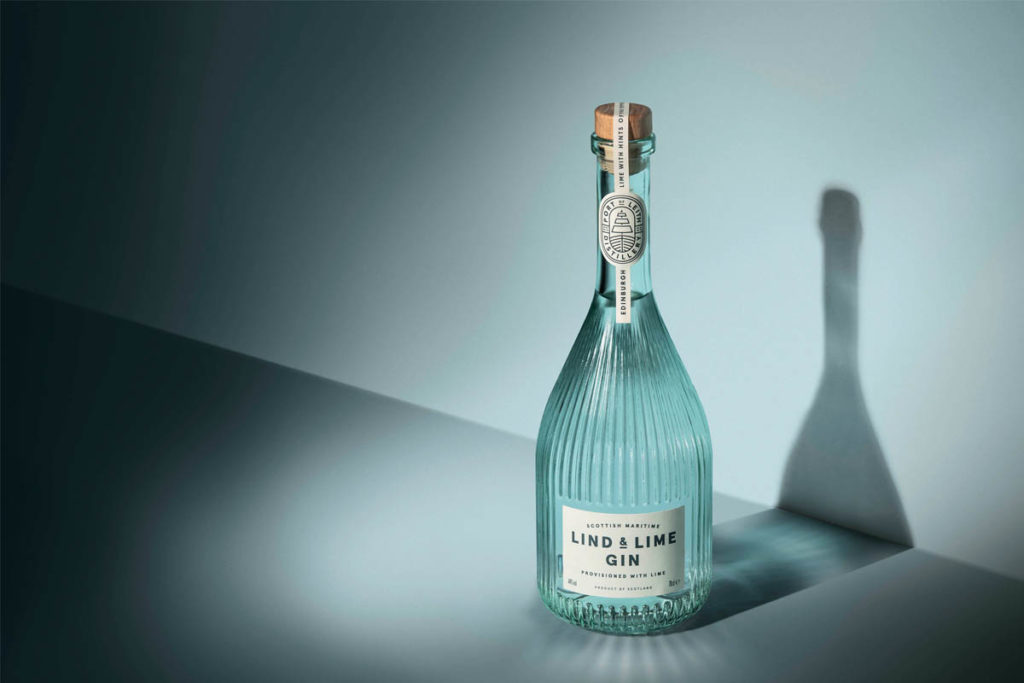 SCOTTISH branding agency Contagious was celebrating recently after its design helped Port of Leith Distillery's Lind & Lime Gin win Best of Show at the Dieline Awards 2019, held in Chicago.
Contagious has worked closely with the firm from its early days as a start-up, first crafting the Leith Distillery mark and brand story, which was then applied to its first product release – an Oloroso sherry.
The Dieline Awards recognise the best in consumer product packaging design worldwide, with jurors examining submission with regards to creativity, marketability, innovation, execution, and on-pack branding.
James Hartigan, Contagious' packaging design director was there to collect the award and attend the eighth annual Dieline Conference and HOW Design Live. He said, "Paying homage to the surrounding historical area where the new multi-million pound vertical distillery is being constructed, the design and detail for Lind & Lime Gin's packaging is as inspiring to look at as it is in its attitude to achieving Leith Distillery's long-term strategic goals as a company."
Contagious employs 40 people, stationed in offices in Leith and Glasgow. The team includes design specialists in brand, environments, strategy, packaging, digital and motion graphics.