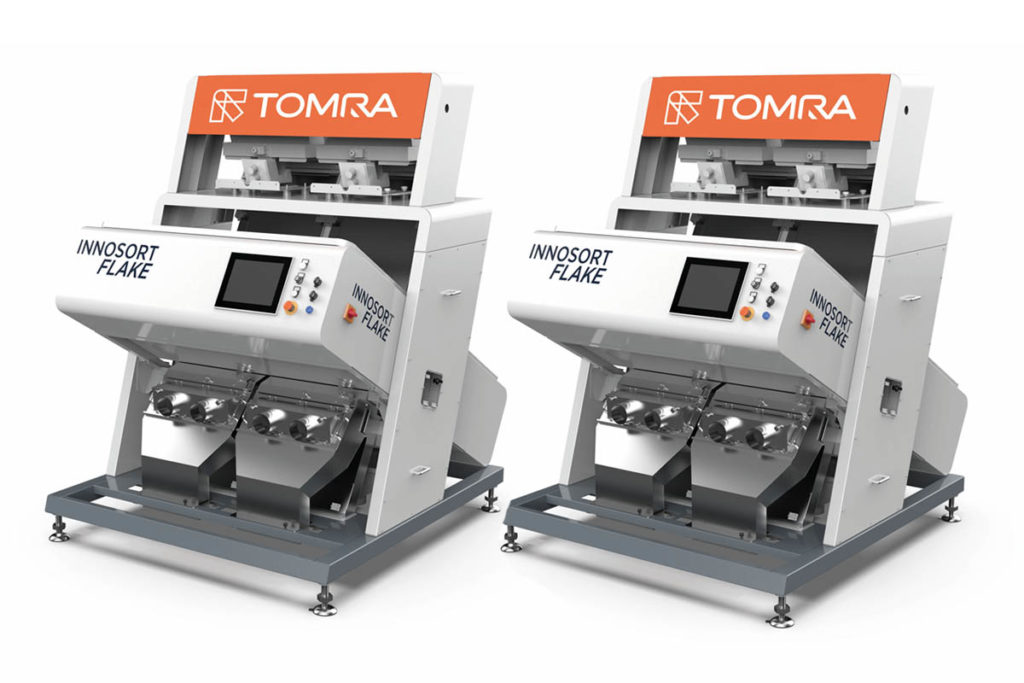 TOMRA Sorting Recycling launched the new Innosort Flake at PRS Europe this year. The sensor-based solution is said to combine colour and material sorting, reliably removing PVC, metals and opaque flakes. Here, Steven Walsh from TOMRA UK tells Packaging Scotland about the product in more detail.
Q) How does the Innorsort Flake work?
A) Innosort Flake is our brand-new product in rPET flake application sorting plastic fractions from two to 12mm by colour and simultaneously by polymer types. Based on the Flying Beam technology, the material to be sorted is detected by sensors and evaluated by the subsequent electronic system. Depending on the evaluation, materials are ejected by means of compressed air and divided into two fractions (accept/reject). This highly advanced solution enables the removal of vast proportions of contaminants and significantly reduces the potential loss of PET flake material.
With our Innosort Flake, customers can further rely on higher quality levels and increased yields with only one machine.
Q) HOW vital is innovation in the plastics recycling sector to help tackle environmental concerns?
A) All members of the plastic value chain need to collaborate to find solutions for collecting, sorting and recycling plastics. This includes innovative package design that allows for easier sorting of material, which will lead to higher recycling rates. In addition, the development of optical sorting technology should focus on new sorting applications that have not been explored yet.
Q) What can you tell us about TOMRA's work in the UK?
A) TOMRA is the market leader, supplying over 80% of the UK's sensor-based sorting equipment. Our technology and systems span a broad range of sorting applications and enable our customers to separate high volume, high purity valuable fractions including plastics, metals and paper from municipal, commercial and industrial (C&I), construction and demolition (C&D), electrical and electronic scrap (WEEE) and end-of-life vehicle (ELV) waste.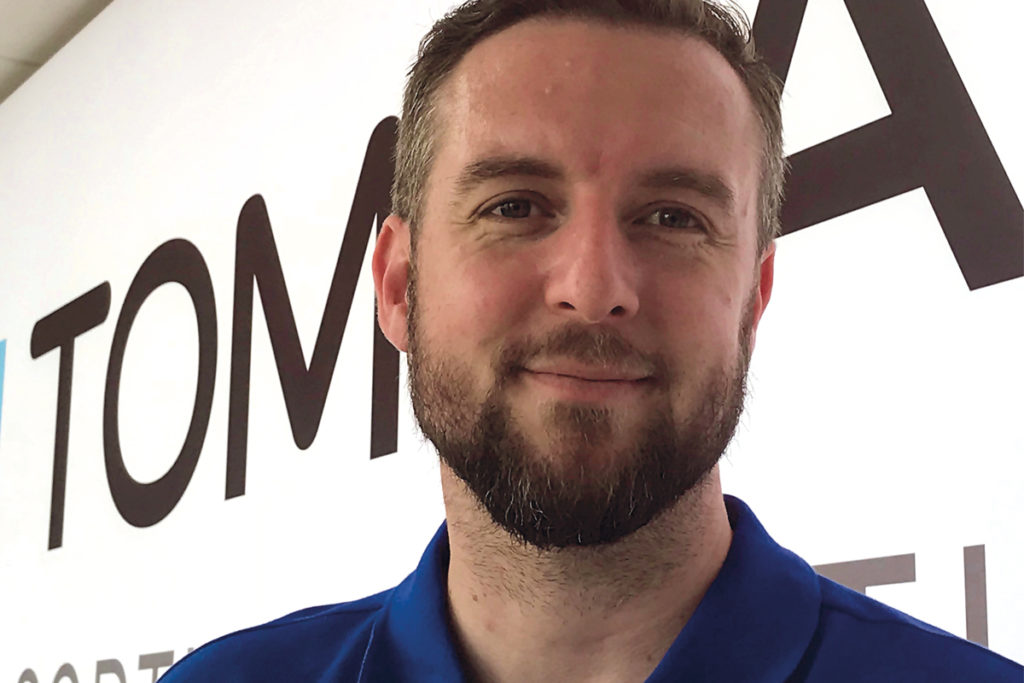 Q) What can you offer the Scottish market?
A) Following the Scottish Government's announcement to introduce a Deposit Return Scheme (DRS) model that includes PET bottles, aluminium and steel cans, and glass bottles, the Scottish recycling market is facing a significant change.
TOMRA is ideally placed to help customers as this change takes effect. Not only can we supply the Scottish market with reverse vending machines, but we can also support the sorting opportunities that will result from the DRS while continuing to offer solutions for kerbside collected materials as the composition changes.
Q) You recently exhibited at PRSE – how important are these kind of trade shows to the business?
A) Attending and actively participating in such conferences is a must for companies such as TOMRA, because the exchange of info is crucial to optimising the collaboration throughout the plastics value chain.
Q) What feedback did you get at PRSE from visitors?
A) There was intense interest for our new Innosort Flake. As the pioneer in the waste sorting industry, TOMRA was able to demonstrate its technological leadership with the new machine, which combines colour and material detection across a broad range of polymer flake material at attractive conditions. What makes it even more special is that the Innosort Flake complements other products in the TOMRA portfolio, leading to optimal results for our customers.
Q) What do you see as the biggest challenges and opportunities for TOMRA in the coming months?
A) At a time where environmental challenges are becoming more apparent and are driving legislation to encourage a more sustainable model, companies will need to change their value chain and their suppliers to move from a linear economy to a circular one, using recycled materials. This opens up a rapidly growing market for TOMRA, and we need to be positioned to lead development in sorting technology and work with partners that cover all elements of the plastics value chain.