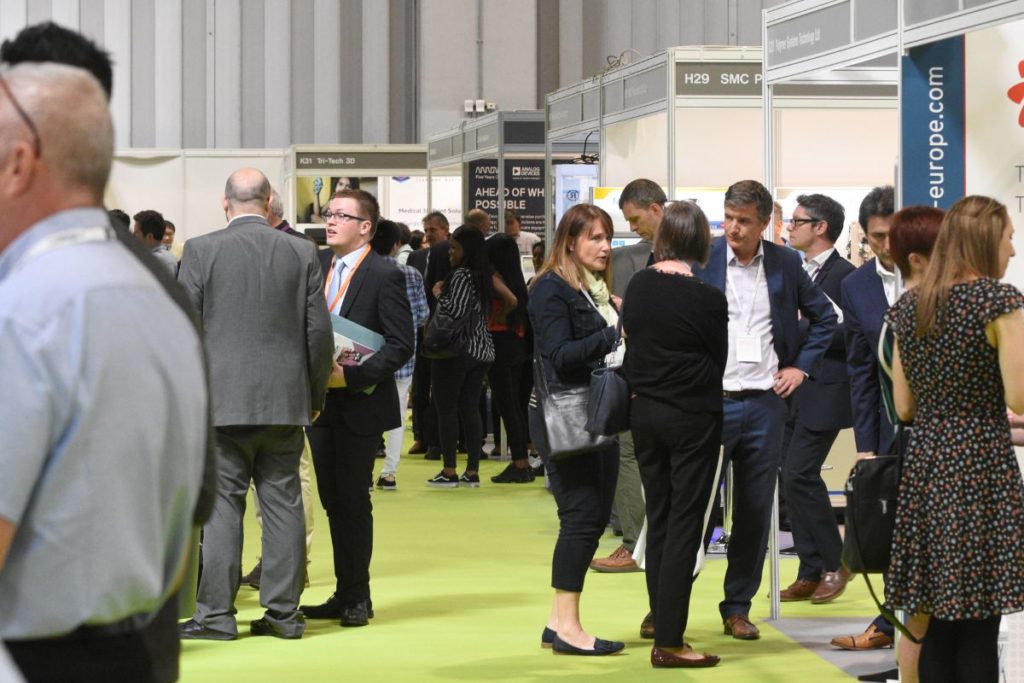 ORGANISERS of the Med-Tech Innovation Expo 2019 have hailed this year's expanded event, which took place for the first time at the NEC, Birmingham.
The exhibition for medical device engineering and manufacturing was complemented by the Med-Tech Innovation Conference organised in partnership with Medilink UK, as well as the Medilink UK Healthcare Business Awards.
New features this year included a third conference stage. The Introducing Stage was a forum for exhibitors to meet with delegates and demonstrate their technologies. Also new was the Acceleration Zone, described as a forum for taking new ideas and organisations to the next level. Other additions included two new conference sessions: a global perspectives session as well as a panel discussion on the role of women in engineering.
A record near-300 exhibitors from 14 countries highlighted their latest products and innovations. Initial data shows the event attracted almost 3,000 attendees across the two days from 34 countries.
More than 50 presentations took place across three stages. On the Conference Stage, attendees heard presentations from speakers including Mark McIntyre, Boston Scientific; Nicola Blackwood, Department of Health and Social Care; and Chris Hudson from Roche Diagnostics. On the HealthTech Stage speakers included Oli Hudson from Wilmington Healthcare; Dr Lydia Yarlott from Forward; and Dr Iain Hennessey, NHS England. The Introducing Stage was the place to see Dr Grace Jennings from NICE Scientific Advice, Ewan Grist, Chris de Mauny and Toby Bond from Bird & Bird and a global perspectives session moderated and sponsored by Marks & Clerk LLP.
Duncan Wood, chief executive of Rapid News Group, owners of Med-Tech Innovation Expo said, "We are delighted with another significant step forward for this event as we work to create a defining event experience for the UK medtech sector. The two days contained many highlights, new products, new companies, world-class presentations and stunning applications. Whilst as organisers we have had superb feedback, we recognise we can't do it without industry support, so we thank all our exhibitors, speakers, sponsors and partners for their efforts; they make the show."