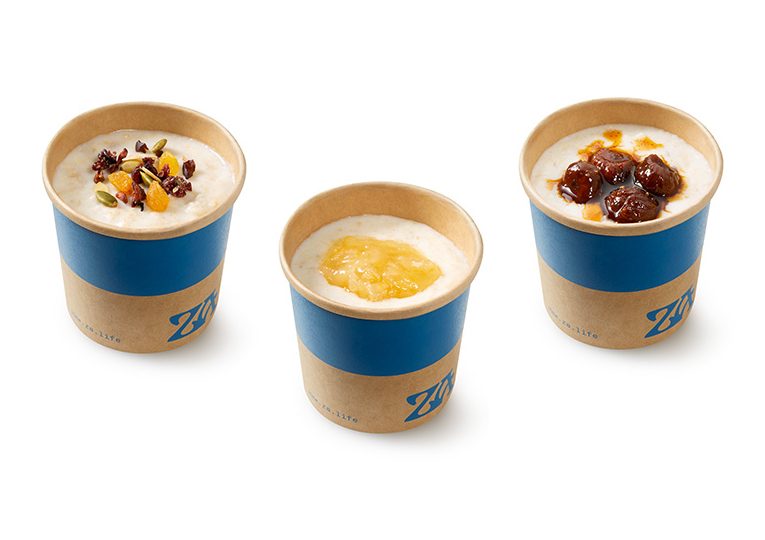 COLPAC has created a new range of recyclable porridge pots for ZA, a food-to-go brand launched by Pizza Express.
Created from fully recyclable board, the pots are described as a sustainable solution. Colpac said they are fully insulated to hold the heat of the product, while the pots can also be reheated. The lid features small holes for ventilation.
To promote ZA's 'vibrant' branding, Colpac added that the paperboard can be customised to depict the company's messaging and logo.