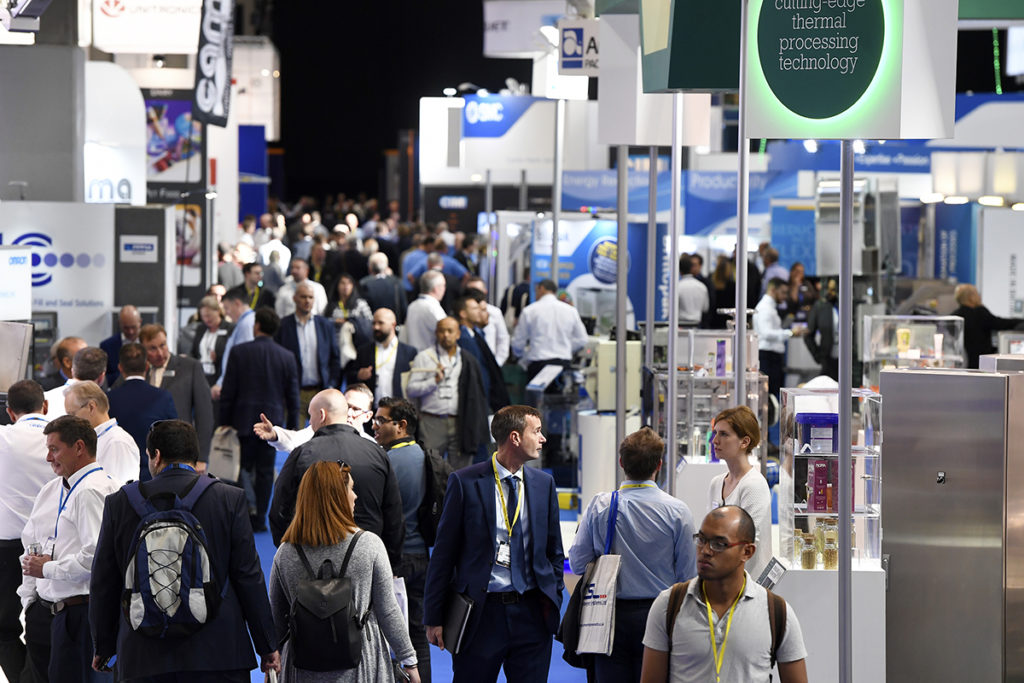 ORGANISERS of PPMA Total Show 2019 have divulged details about what visitors can expect this year. Staged every three years, the event is the UK's largest processing and packaging machinery exhibition and is expected to cover over 13,200 square metres at the NEC in Birmingham.
Featuring over 400 exhibitors and 1,600 brands, PPMA Total Show 2019 has been tipped to encompass the 'breadth of the packaging and processing industry', including food, beverage, pharmaceuticals, household products and toiletries, building materials and supplies, pet care, micro-brewery and distilleries, FMCG, and contract packers.
Major companies already confirmed include: Domino, ILAPAK, Omron, Jarshire, Acro Vision, Karmelle, Advanced Dynamics, Markem Imaje, Mettler Toledo, Epson, HP and Yorkshire Packaging Systems.
Dr Andrew Mint, chief executive officer of PPMA Group of Associations said, "PPMA Show 2018 saw the largest ever audience to a PPMA event, surpassing all our expectations. From the incredible range of new products to the vibrancy of debate during the conference, last year's show reinforced our confidence that the industries we serve never stop developing and looking for new ways to achieve growth."

Features of PPMA Total Show 2019 will include an Enterprise Zone and a conference programme across all three days of the show, where expert speakers will debate the latest challenges facing the packaging and processing industry. Case studies, panel discussions and presentations will take place.
Running alongside the exhibition, the PPMA Group Industry Awards 2019 will be held at the National Conference Centre in Birmingham. Featuring a three-course dinner, the awards will be hosted by TV presenter and magician, Stephen Mulhern.
Dr Mint added, "This is an especially important time for the industries we represent. We're entering a phase where political changes are set to impact our business dealings internationally and we're also seeing, now more than ever, our practices and procedures being examined.We're very confident that this year's PPMA Total Show will provide visitors with an array of product launches and thought-provoking content to help them drive their business forward."
Visitor registration for the PPMA Total Show 2019, which runs from October 1-3, is now open. For more information, visit https://www.ppmatotalshow.co.uk/