PROMOTIONAL FEATURE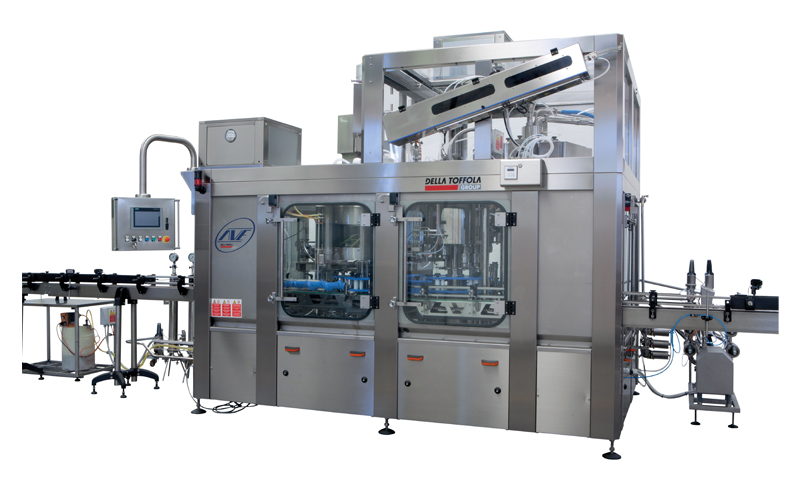 A raft of recent appointments at the machinery supplier aims to better serve the Scottish market
MACHINERY supplier AVE UK has kicked off its 30th anniversary year by bolstering its presence in the Scottish market with the appointment of a dedicated service partner for the region.
The Surrey-based company, which has been servicing the sector with an extensive range of bottling and packaging machinery since 1989, is a sister company of AVE Technologies and part of the Della Toffola Group of Companies, who have 7 manufacturing sites across Northern Italy.
AVE UK has reported record UK sales in recent years and has now enlisted Doncam Engineering Services to act as its ambassador north of the border.
Donny Cameron, Doncam director, is a former AVE UK service engineer, who is well versed in their company's range. Donny, along with colleague George Brown, will be tasked with taking care of sales, aftersales support, training, installations and commissioning for Scotland going forward. George has over 15 years' experience working as a plant electrician for Highland Spring Water and has also worked as an electrical engineer for Gleneagles Spring Water.
"I want them to really hit the ground running," explained Steve Bradley, sales director at AVE UK. "We recognise that Scotland is a growing market so we wanted to have someone with experience in the bottling sector and within the area, that could really increase our sales and assist with our spares and after sales support."
Another new addition to the AVE UK team is Carl Gatrell, who has taken on the role of Customer Support Engineer, with vast experience in labelling machinery and will provide installation, maintenance and servicing for the company's range of equipment.
One further addition to the team here at AVE UK is Vytas Kudeliovas, as Process Equipment Sales & Service Manager, who will be charged with selling the full range of filters, presses equipment, water treatment, syrup rooms, automated CIP stations as well as stainless steel fermentation/fermenters, pressure and storage tanks. He also heads up the company's service department for technical assistance, organising the team of engineers for new installations, planned maintenance visits and commissioning of change parts on existing AVE Machinery.
AVE UK supplies a full range of labelling equipment ranging from self-adhesive, roll-fed (both rotary and linear) to cold glue, hot melt and combi labellers. The company's linear roll-fed labeller, which has been developed specifically for water and soft drinks sectors, is proving popular for its ease of use, efficiency and ability to reduce significantly actual label costs against self-adhesive and reducing the waste, i.e. backing paper.
Steve explained, "This is a machine that is covering the slower speeds, so whereas the rotary roll-feds would cope with something around 12,000 bottles an hour upwards, this has specifically been designed for companies that are running between let's say 4,000 and 12,000 bottles an hour.
"There is a huge saving going from self-adhesive to OPP labels using roll-fed technology," he continued. "You've got the investment of the machine but hopefully will have a payback within an 18-month period just on your labels if you're running at let's say 8,000 bottles an hour.
"With self-adhesive labelling what you have is a reel of labels that once the label reel runs out you have to stop the machine, take off the old reels and unwind all the label backing paper, put a new label reel one on, and start the machine.
"With the roll-fed system what you can have is a twin label reel assembly external to the machine guard, so the machine has the ability to run continuously. It momentarily slows down, cuts off one label route and then brings in another one, so it allows you to run production continuously."
For more information please visit www.aveuk.net or contact either AVE UK on 01252 733200 or AVE Scotland on 07986 431948.