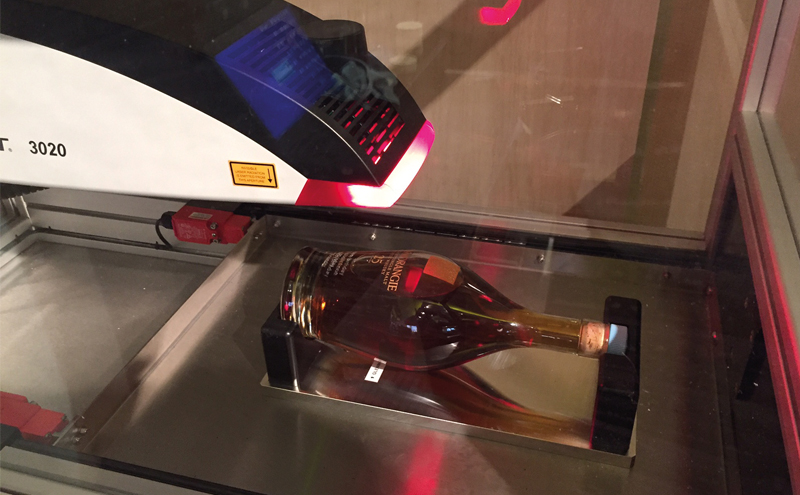 TODAY'S rain is tomorrow's whisky, so goes the Scottish proverb, and it's just as well. HM Revenue and Customs data analysed by the Scotch Whisky Association revealed that whisky sales grew 7.8% in 2018 to a record £4.7 billion, while the number of 70cl bottles exported also reached record levels, rising 3.6% to 1.28 billion.
Manufacturer of coding and marking equipment, Videojet Technologies, is benefiting from the global appetite for Scotland's national drink as each and every one of those bottles need to be coded. The company has been supplying many of Scotland's biggest whisky and spirits producers for over three decades; earning it a strong reputation in the sector, so says Scott Wilson, Regional Sales Manager for Scotland and Ireland.
"We are well respected and trusted to deliver a complete solution…and nowadays it's no longer just about shifting boxes, it's about providing the entire package," he told Packaging Scotland.
Videojet launched its VRS (Videojet Remote Service) solution in 2017, which allows the company to react quickly and effectively to any equipment issues. Scott explained, "It enables us to actively interrogate the printer, whichever technology it is, and when it develops a fault the printer tells us what the fault is. We've established that seven out of ten faults can be rectified remotely, which means that you recover quicker from downtime."
If a new part is required, the engineer will know ahead of time and can come equipped, improving fix first time rates, Scott added.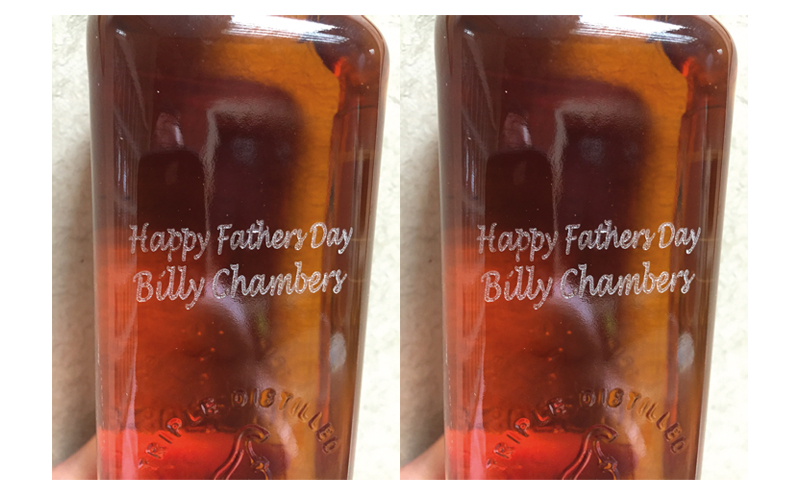 The biggest change Scott has observed in recent years is an increased focus on anti-counterfeit measures. Videojet works with sprits companies and can apply discreet codes, trademarks and logos to help them stay "one step ahead" of the counterfeiting industry.
Scott said the Scottish whisky and spirits industry is a "very important part" of the work Videojet does. "It's a big part of what we do, and we pride ourselves on the customer base that we have and maintain. A lot of the customers we have in Scotland, we've had for in excess of 30 years.
"We recently renewed the entire laser fleet at one of the major whisky bottlers in the country and they were so happy with what we have done over the preceding years that it was a no brainer for them."
A piece of Videojet equipment that has proved a big hit with distilleries is the Gift Shop Laser system, which was developed in response to a distiller's enquiry about personalising bottles on site.  "We developed a system in conjunction with the distillery and we installed it well over five years ago now and it has been a huge success; so much so that we have taken that model and replicated it and installed that same system in several other distillery gift shops, and this is very much a growing market for us," Scott said.
"The distillery gift shop can monetise the process whereby you can have your bottle personalised for relatively low cost and so it has been a huge success for them. One of our distillery gift shops has just placed an order for a second one because the throughput is so large."
Scott added that the majority of Videojet's gift shop customers lease the laser with maintenance support included. "We're always on hand to help with logos or unusual fonts or anything that they are trying to print, so effectively we present you, as a distillery gift shop manager, with a turnkey solution."