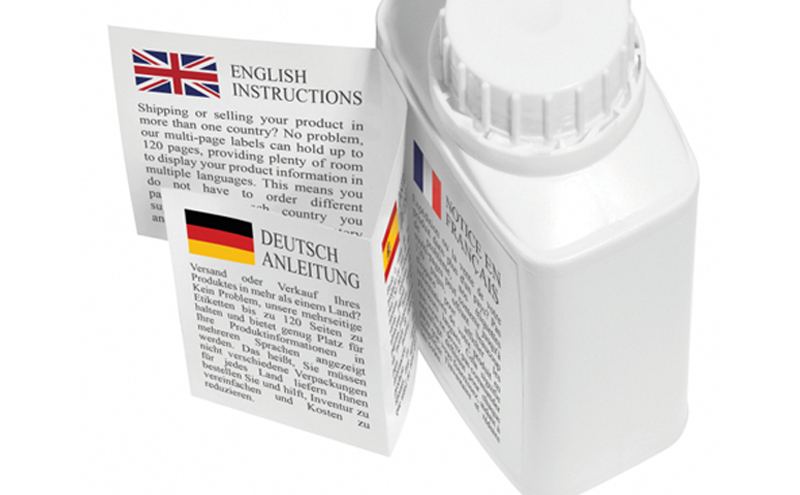 By Stephen Jarrold, sales and marketing director at Denny Bros
WHEN you arrive at any trade show, you have a number in mind. A target number for potential leads and real interest in your products and services. But a real feature of February's Packaging Innovations was just how many opportunities came out of it.
I have been to countless trade shows in my 35-year career at Denny Bros and we have exhibited at Packaging Innovations since its very first year. But there was a different feel around this year's show – and it culminated in us having more interest in our products than at any other show for a long time.
We had expected Brexit to be at the forefront of networking discussions. And it soon became clear that more and more customers have started looking for UK suppliers, rather than European ones, as a result of the current instabilities. 
Rather than a sense of fear around the unknown, people were talking to us about a change in direction and a real drive to find solutions. 
It was certainly a feature of Packaging Innovations. We didn't anticipate quite so much conversation and activity around customers looking for UK suppliers.
I am proud to represent a company who are agile enough to respond to changes in direction and prioritise the changing wishes of customers. Even before we had stepped foot inside the Birmingham NEC, we had already made the strategic decision to reemphasise our focus on these very shores during 2019.
Why? The UK market has always been hugely important to Denny Bros. It represents around 80% of our direct sales. But we are now at a stage where more and more customers are looking for well-placed UK manufacturers and suppliers who produce everything in-house while also providing stability and the supply that customers want.
Given the current political climate, there is genuine concern about what might happen with regards to trading over European and international borders. You cannot get away from that. For us, this doesn't mean a change in process or strategy. We are confident that we will not lose any business overseas. But it just means we have to keep on listening to our customers' expectations and respond and react to that, where possible.
We need to talk to them about their specific needs, but we already know that a UK-based company can offer reduced timelines and a stronger understanding of the packaging and labelling market on these shores.
We offer a strong commitment across all industries – whether it is the fact we are pharmaceutically-accredited with a long experience of clinical trials, creative enough to provide solutions for food and drink, understanding the challenges of multi-lingual information and low packaging footprint for chemicals or how to squeeze compliant information onto small cosmetic containers. 
The common denominator in these diverse scenarios is the still ever-popular multi-page label (or booklet-label, extended contents labels or many more descriptions besides). We introduced this clever device over 40 years ago and it continues to solve the puzzle of how to add information to products without making packaging more complex.
Packaging and labelling has always been a fairly competitive price market where customers have looked overseas for strategic reasons. 
But it seems those times are changing.