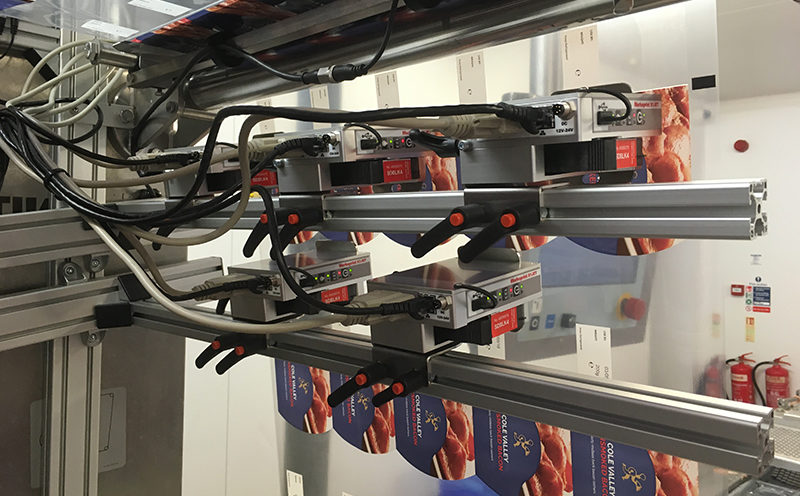 FEEDING systems designer and manufacturer Rotech has installed a new coding solution for a bacon producer, said to be the first installation of its kind in the UK.
Rotech has supplied Birmingham-based Molls Bacon with a five head, centrally-controlled thermal inkjet (TIJ) coder which is reportedly delivering benefits including low running costs, reduced set-up times and zero servicing.
From its slicing and packaging facility, Molls Bacon supplies the food service and retail markets in the UK and overseas with vacuum and MAP packed bacon, sold under its Cole Valley brand as well as under customers' own labels. The company was already buying coding consumables from Rotech, when it needed a new automated system for applying date codes and batch numbers to the film lids of thermoformed packs.
Prior to this, Molls Bacon was overprinting labels with coding data, then using a label applicator to apply the labels across the web path. A move from labels to pre-printed film prompted the bacon processor to look at direct coding options.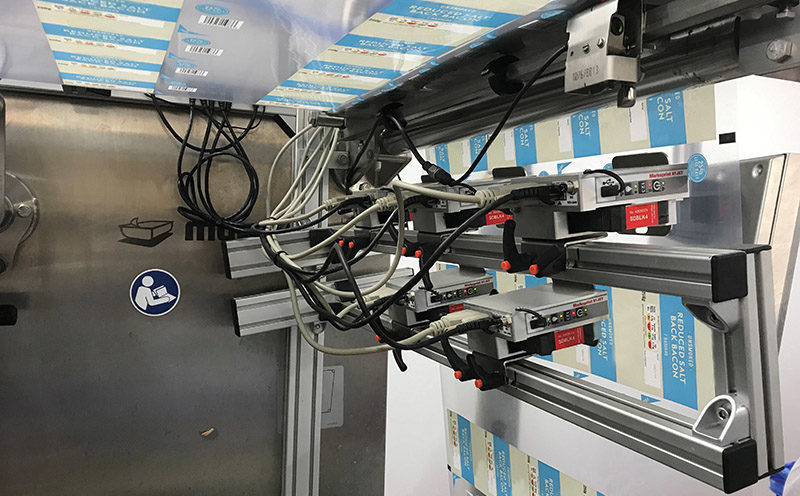 According to Rotech, the capital cost of the new solution was a third less than the indexing thermal transfer (TT) systems usually specified for on-thermoformer applications. The company has noted an "increasing number" of companies looking to replace TT and continuous inkjet (CIJ) printers with TIJ units.
With the thermoformer producing ten packs per cycle (two packs long, five across), Rotech's solution was to fit five X1 Jet TIJ printheads in a fixed position across the web to print the film as it passes through the machine, eliminating the need for an indexing system. The coders were installed in a staggered configuration on two frame assemblies, one below the other, with three on one row and two on the other. The film web is coded in a vertical position before being applied to the pack.
Matthew Oswell, engineering manager at Molls Bacon said, "I'm very impressed that the only upkeep I have to do on these printers is clean the heads twice a day. The unit is very efficient in regard to ink consumption; there is still 40% ink left and we haven't yet replaced the cartridges since they were installed in March.  If I'd known then what I know now about TIJ technology, I would have had these printers on our other thermoformer."
Steve Ryan, sales manager at Rotech added, "This project is a great illustration of how TIJ can offer a simple and lower cost alternative to other more complicated and costly coding systems. Indexing systems are an expensive modification to be avoided if possible.
"This configuration doesn't require the film to be indexed or the printer to be moved back across the web, so there is no need for an indexing unit and there is no ribbon wastage. Added to this, it's a simple, easy to use installation that requires no maintenance or servicing – just the occasional replacement of a click-in, click-out cartridge."