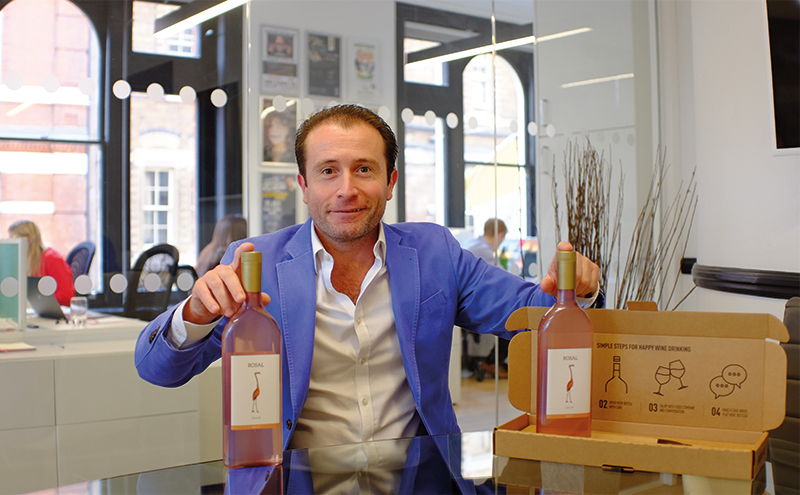 PACKAGING designer and wine wholesaler Garçon Wines has launched a new bottle case it claims can "significantly" reduce carbon emissions and logistics costs in the wine supply chain.
The London-based company has attracted attention recently for its flat wine bottle, which can be posted through a letterbox. Now, Garçon Wines has produced the 10 Flat Bottle Case, which contains ten of bottles – eight bottles packed vertically and two lying horizontally in the airspace around the bottlenecks.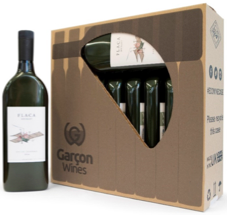 Compared to an average case for six round glass bottles, Garçon Wines claims its new 10 Flat Bottle Cases are approximately 55% spatially smaller. This space saving per case means a pallet loaded with 10 Flat Bottle Cases could carry 1,040 bottles, compared with 456 regular glass bottles in standard cases of six.
This, according to Garçon Wines, translates to lower costs in packaging, warehouse handling and storage, and transport.
Santiago Navarro, CEO and co-founder of Garçon Wines commented, "Current wine transit cases used to transport 6 or 12 bottles of wine are inefficient and ineffective resulting in unnecessarily costly logistics, excessive packaging, wasted resources and a grotesque carbon footprint. This is because the bottles being used are not fit for purpose in a 21st century world of e-commerce, complex supply chains, a global world, and most importantly, climate change.
"The problems stemming from an unsuitable primary pack – a 19th century wine bottle – are amplified into secondary packaging that is equally, or arguably excessively, unsuitable. Excessive use of packaging at a time when we need to be more resource efficient is unsustainable. Furthermore, mitigating against climate change has become an existential necessity. Wine is a uniquely engaging product with a high emotional connection. It, therefore, provides a unique platform from where to communicate a change in the way we do things to help mitigate against a climate change catastrophe and create a more sustainable economy.
Santiago added, "The launch of our 10 Flat Bottle Case, to go with our multi award-winning flat wine bottle, will offer reductions in CO2 emissions and business costs never seen before. It will make the industry more sustainable – creating a healthier planet, wealthier industry and happier world. It will also hopefully inspire and motivate other industries to follow suit. In light of this, we are honoured to bring this ground-breaking innovation to the wine and packaging industries."