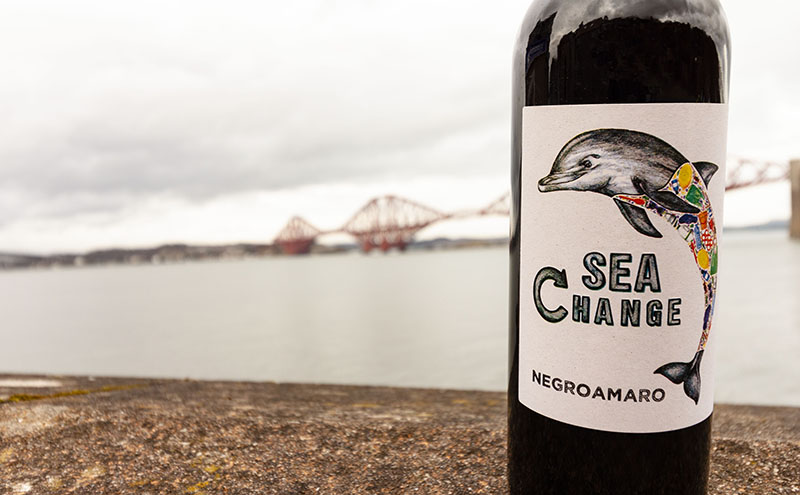 INDEPENDENT wines and spirits merchant Inverarity Morton has taken on the UK distribution of a range of eco-friendly wines in fully recyclable bottles.
Sea Change is a range of environmentally conscious wines, developed by 10 International, which actively support ocean conversation by pledging donations from sales to charity.
No plastic is used in the final product. The Normacorc Select Green closure is made from renewable plant-based polymers, resulting in the cork being fully recyclable while label stock is a mixture of grape waste (15%) and materials from FSC-certified forests. No capsule covers are used on the wine to minimise unnecessary packaging and make recycling easier.
The project was voted 'Best Green Launch' at the 2018 Drinks Business Green Awards for its sustainable production.
Twenty-five Euro cents from every sale of the Sea Change Chardonnay and Negroamaro will be donated to Plastic Oceans UK and Sea-Changers, which work to not only raise awareness of the impact of plastics in the sea but also to reduce that effect through beach clean-ups and supporting conservation efforts.
Toby Sigouin, wine buyer for Inverarity Morton said, "When I first caught wind of this project, I immediately signalled it as something we wanted to back. It is such a well-considered, well-judged proposition in the face of a very real environmental crisis.
"The statistics on plastic pollution in our seas is alarming and these wines, which are excellent quality at a very affordable price point, will help stimulate both conversation and action. We intend to do justice to this great cause."
Toby Hancock, co-founder and director of 10 International said, "We are delighted to be working with Inverarity Morton to launch and partner with for our Sea Change project due to their engagement and commitment to the environmental message right from the start.
"The response and enthusiasm to Sea Change by the whole team has been overwhelming and this, combined with the strong distribution the company has, gives us full confidence that the brand and message will be spread far and wide."