Revamped Weetabix packs unveiled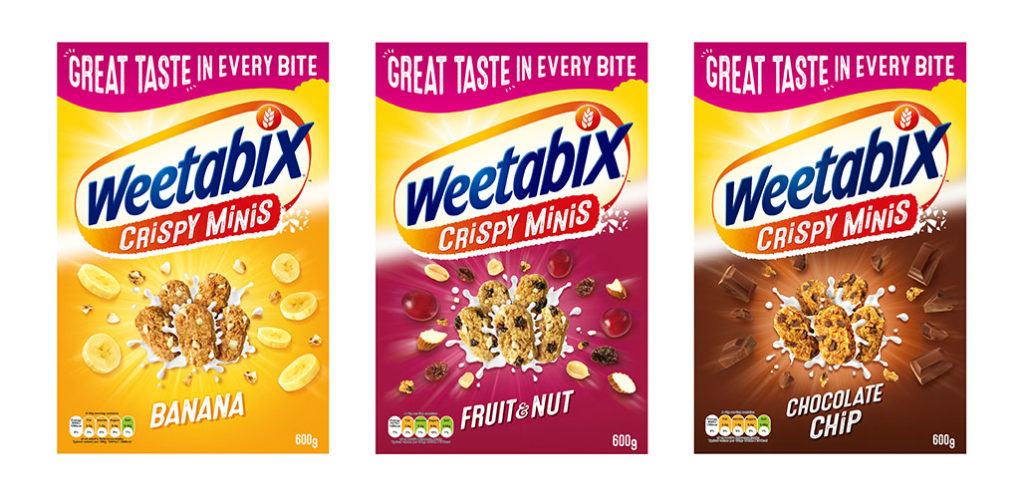 WEETABIX is aiming to increase sales of its minis range after revamping the product's packaging.
The cereal giant claimed its "engaging new design" coincides with a sugar reduction strategy, with the three flavours now containing up to 4g less sugar. The new recipe also adds Vitamin D2 to promote the absorption of calcium.

Weetabix said the Crispy Minis brand will benefit from a new campaign, titled 'Have You Had Your Weetabix?'
Zoe Brimfield, senior brand manager at Weetabix commented, "Whilst Weetabix and Weetabix Minis will continue to lead the way on best in class nutrition in the cereal category, taste remains paramount to us. It's an important attribute driving sustainable value sales in the category and our refreshed pack reflects this. We're confident Minis will continue to be a firm favourite for families and go down a treat at the breakfast table."
Tagged Weetabix