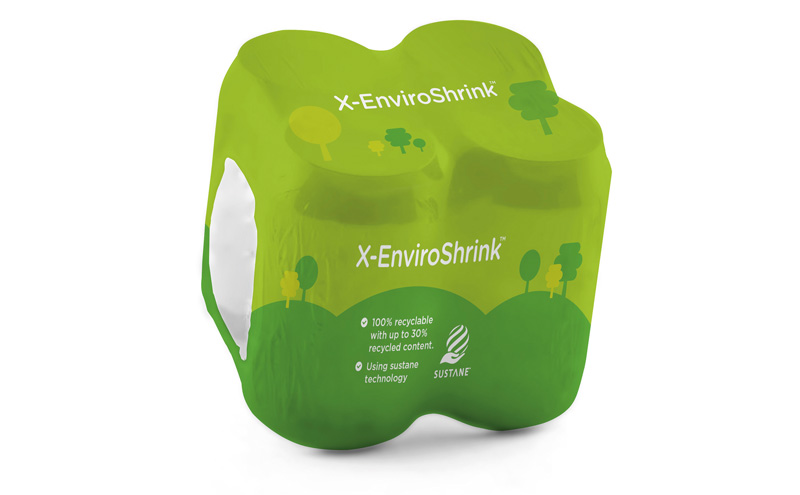 FLEXIBLE packaging manufacturer RPC bpi protec has launched a new shrink film combining recycled content and full recyclability, in a bid to meet increased demand for greener packaging.
The company's new X-EnviroShrink is described as containing 30% post-consumer recyclate (PCR), as well as itself being 100% recyclable.
The material is available in both plain and printed versions, making it the "ideal collation shrink" for a wide variety of products and markets, RPC bpi protec said.
Using the Sustane recycled polymer from RPC bpi recycled products, the company claims the new film's "ultra-low" carbon footprint enables it to "set a new standard in shrink film technology".
"The sustainability of all packaging is a paramount requirement for brands and consumers," David Lumley, managing director of RPC bpi protec explained. "X-EnviroShrink ideally meets this need by both reusing plastic and delivering protection, functionality and cost-effectiveness that are equally essential – and all within a fully recyclable film."
According to recent research carried out by RPC bpi protec through a survey of 1,000 British consumers, 83% were more likely to choose products with either less packaging or recyclable packaging, while 82% were more likely to use the services of a company that makes an effort to recycle and reduce waste.