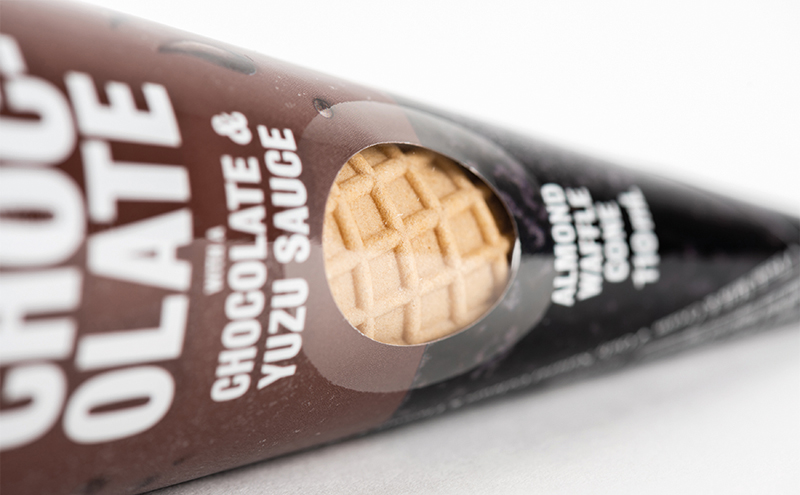 MONDI Kalenobel has produced an innovative ice cream cone sleeve and lid after being challenged by a customer to produce a paper sleeve containing a clear plastic window.
The request came from German sugar-cone maker Oexmann. Oexmann ships the special sleeves half-way around the world to New Zealand customer Fonterra, which is using them to package some of their premium ice cream cones.
The oval clear window measures 2.3cm high by 1.8cm wide and is made of biodegradable film.
Sedat Igbar, commercial manager – Europe for Mondi Kalenobel said, "We worked step by step with Oexmann and developed and patented a cone sleeve that lets ice cream lovers see the goodness inside."