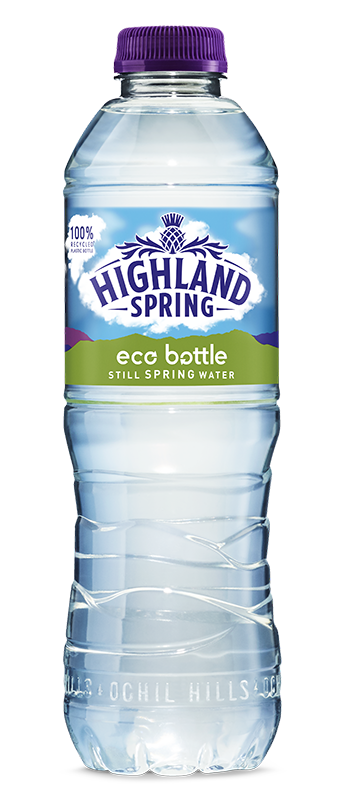 HIGHLAND Spring has announced the permanent availability of its 100% recycled and recyclable plastic 'eco bottle' following a successful trial period.
The 500ml bottle will be available in selected retailers nationally from late January. Highland Spring says the launch provides an opportunity to "explore where further" eco bottles could be added to its range later this year.
The roll-out follows a trial conducted last June. The bottled water giant said the results showed that shoppers responded extremely well to the product, with "no negative reaction" to the appearance of the recycled plastic and a "willingness to pay more" for recycled material.
Highland Spring said 30% of shoppers who bought the eco bottle cited support for the environment as the main reason for the purchase.
Simon Oldham, Highland Spring chief commercial officer said, "We're delighted with the success of last summer's trial. We had an incredible response from consumers who loved the idea of having a bottle of Highland Spring that was made from 100% recycled plastic. Today's consumers, particularly the younger generations, are increasingly looking for products which are either sustainable or developed with consideration for the environment. That's why we're excited to be taking the next step and rolling out our Highland Spring 500ml Eco Bottle nationally.
Increasing our use of recycled plastic is a priority for Highland Spring and a key part of our vision to encourage healthy hydration in an environmentally sustainable way."
While the bottle is made from 100% recycled plastic, the label and cap are not. The bottle, label and cap are all 100% recyclable.