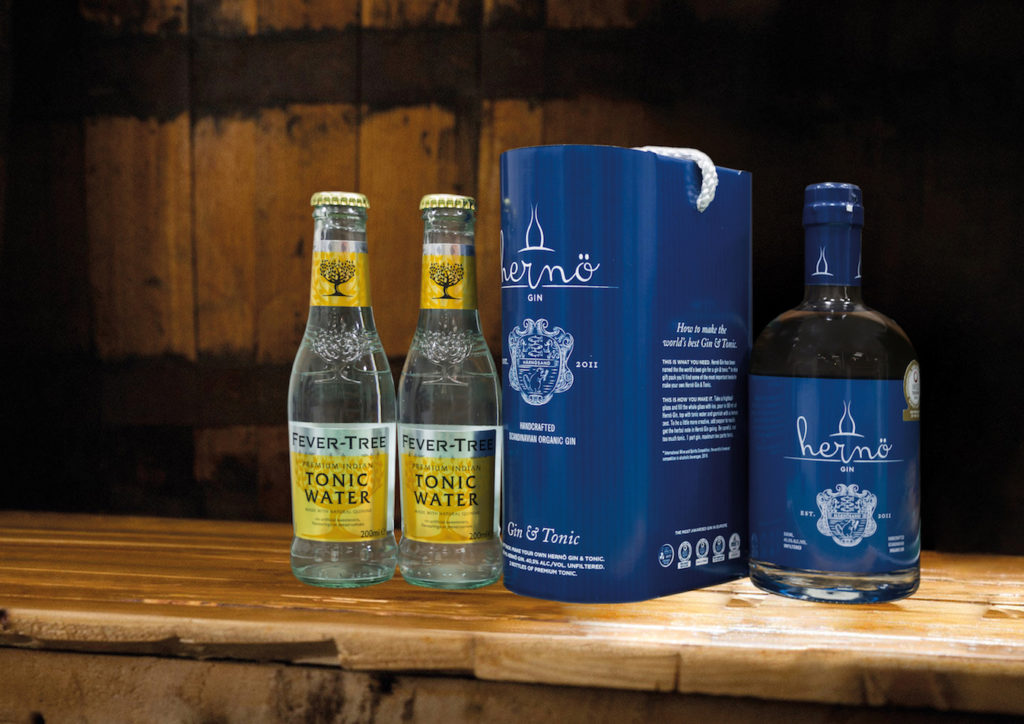 A pack created by corrugated packaging producer Cepac has been recognised in the World Packaging Organisation's WorldStar Packaging Awards 2019.
The limited edition gin and tonic pack for Swedish distiller Hernö incorporates the Arcwise corrugated solution, which Cepac owns the exclusive UK rights to. The range was developed by Swedish manufacturer SCA.
The gift pack contains a bottle of Hernö's London dry gin and two bottles of Fever Tree tonic. The gin was named the 'World's Best Gin & Tonic' by IWSC (International Wine & Spirit Competition).
This year's WorldStar Awards attracted 319 entries. To qualify, packs must have already received a national award recognised by the World Packaging Organisation (WPO).
The pack's "unique curved shape and unique corrugated board design" were highly praised at a judging session held in December in Jinan, China, according to Cepac. The judges were also said to praise the environmental benefits of the Arcwise packaging, which reduced more than 78% of the carbon footprint compared to the distiller's pervious paper tube packaging.
Steve Moss, group sales and marketing director at Cepac said, "To see the Hernö pack listed alongside some of the world's most celebrated and innovative packaging is fantastic. The unique design opportunities made available by Arcwise technology have proven a hit across the FMCG sector, especially how it can significantly reduce carbon footprint for brands with high targets on sustainability."
Rickard Hägglund, business operation manager, Arcwise added, "Arcwise has great potential to create value in the beverage segment, not only by offering unique design opportunities but also by significantly reducing material weight and carbon foot print.This is highly relevant since brand owners have set high targets on sustainability improvements."
WorldStar Packaging Awards 2019 winners will be recognised at a ceremony on May 15 in Prague, Czech Republic.