SIG pack is cream of the crop for dairy alternative brand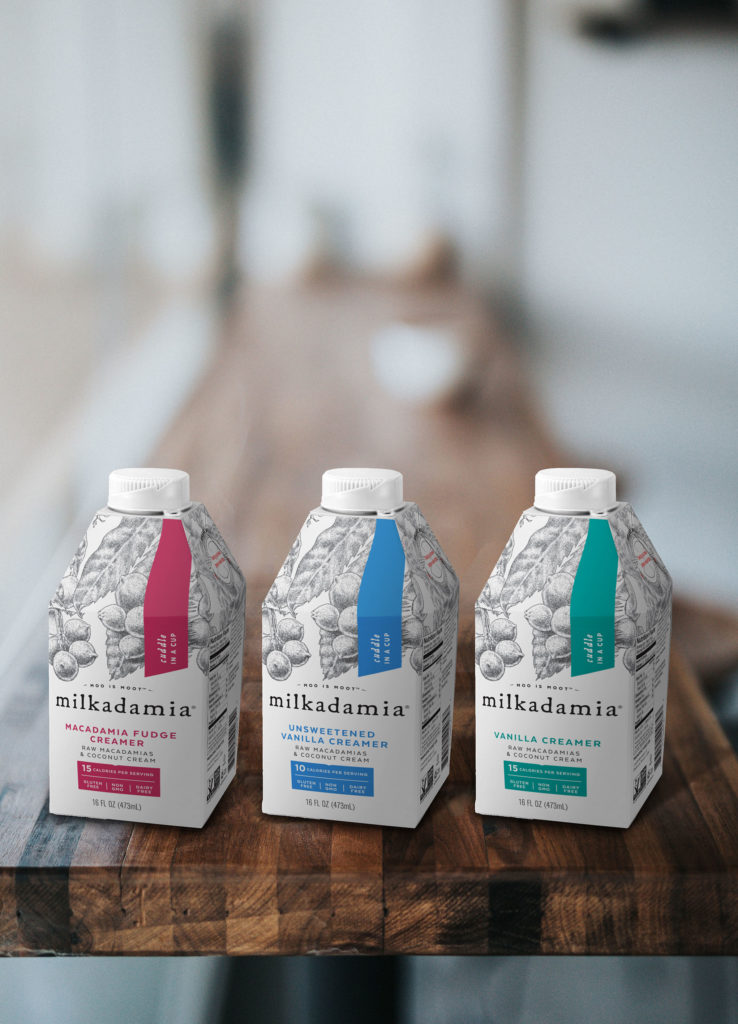 MACADAMIA milk brand Milkadamia has opted for SIG's combidome carton pack for its new line of creamers.
The plant-based dairy alternative creamer is made with raw macadamia nuts and coconut cream, with the new range said to be the first creamer in the USA to launch in aseptic packaging manufacturer SIG's combidome 500ml format.

Shaped like a bottle, the carton is described as offering all the advantages of aseptic packaging. The material composite from which the entire pack is made contains around 75% paperboard, made from a renewable raw wood material.
According to SIG, multilayer barriers keep out moisture and offer protection from light, oxygen and external odours. The carton design also aims to reflect the Milkadamia brand with the use of a monochromatic drawing of the macadamia plant, and different splashes of colour to discern the various flavours from one another.
Christina Downey, chief marketing officer at Milkadamia, said, "We often hear from consumers that they love Milkadamia's packaging. We ensure presentation merits the same level of care and flair, as does the product itself.
"The pack is where people first meet us. We want to showcase Milkadamia's commitment to live artfully, our sense of fun, and how enlivened we are by the possibilities of regenerative farming."
Tagged SIG