MP visit helps mark Newman Labelling celebration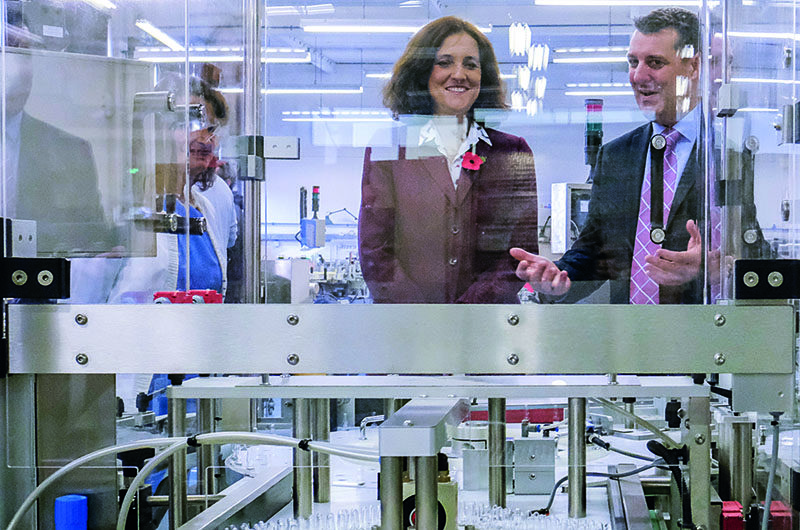 NEWMAN Labelling Systems has received a visit from MP Theresa Villiers to help mark the firm's 75th anniversary.
The provider of specialist labelling machines welcomed the MP to its premises in Barnet, north London. Director Martha Newman, MD Shaun Baker and production manager Martyn Bell gave her a guided tour of the facility, where she saw labelling machines in action and a special display exhibiting the company's history.

Shaun Baker said, "It was a pleasure to welcome Theresa to our company; she was both friendly and engaging.  Newman Labelling Systems is a rarity in Barnet: a manufacturer alive and well in what is primarily a residential area.  Theresa was impressed with our many achievements and was interested to hear about the company history, as well as our plans for the future."
The firm was founded in 1943 when Bob Newman and Dave Friend launched Newman Labelling Machines (which later became Newman Labelling Systems). Today the company employs around 30 people and remains privately owned by the Newman family. Martha Newman is the daughter-in-law of Bob Newman.
Tagged Newman Labelling Systems