Food experts discuss sustainable packaging at business breakfast
OVER 120 food industry professionals have met to discuss the future of plastics at a packaging event held by Roythornes Solicitors in Peterborough.
Biodegradable and compostable packaging and electronically activated bottles that heat or cool contents were among the potential solutions put forward to consumer demands for less plastic.

Paul Jenkins, managing director of packaging consultancy The PackHub, talked about the impact the BBC's Blue Planet programme, which featured images of a turtle having a plastic straw removed from its nostril, has had on both the packaging industry and food manufacturers' approach to plastics.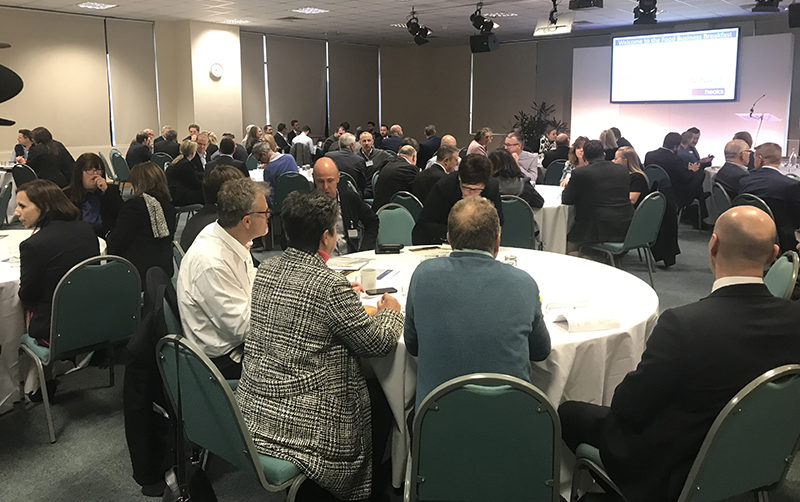 He said, "The programme completely gripped consumers and this has driven a lot of change and innovation within the industry. Due to the strength of consumer feelings towards the amount of plastic in the world's oceans, companies like PepsiCo (have) reacted by introducing new recycling systems. In reality, whilst initiatives such as this make consumers feel better about themselves, they have little impact in solving the UK's overall plastics problem and much more needs to be done by major industry players before it is under control."
Peter Cusick, partner and head of food and drink at Roythornes Solicitors added, "There is now a huge move towards packaging sustainability by food businesses. New technologies such as electronically activated bottles that you can hand to a coffee provider, as well as using traceable paper as a plastic alternative, are two big innovations currently entering the mainstream. Paul offered some invaluable insights into how these new solutions are working in practice.
"We are delighted that our Food Business Breakfast has become a key date in the networking calendar for business professionals based in Peterborough and further afield across the Midlands and East Anglia. We aim to bring thought-provoking insights and lead the way on the topics that are impacting businesses the most."
Tagged Roythornes Solicitors