UK Government to introduce plastic packaging tax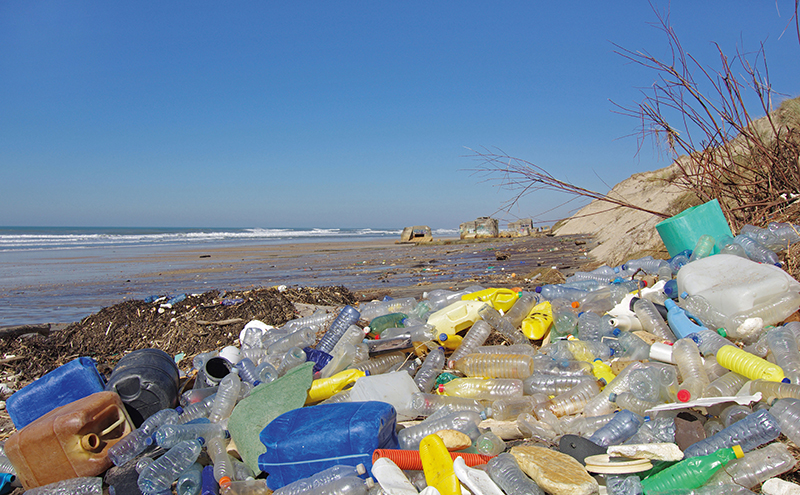 CHANCELLOR Philip Hammond has outlined plans for the UK Government to introduce a new tax on the manufacture and import of plastic packaging containing less than 30% recycled plastic.
In his budget speech, Mr Hammond reiterated what he said in his spring statement that the UK "must become a world leader in tackling the scourge of plastic littering our planet and our oceans".

The chancellor said the move would have the effect of "transforming the economics of sustainable packaging". The Government will now consult on the detail and implementation timetable.
There will be no levy introduced on disposable plastic cups, however. Mr Hammond said he had "looked carefully" at the issue and concluded that a tax in isolation would not, at this point, "deliver a decisive shift from disposable to reusable cups across all beverage types". He added, "I will monitor carefully the effectiveness of the action the takeaway drinks industry is already taking to reduce single-use plastics…and I will return to this issue if sufficient progress is not made."
Philip Law, director general of the British Plastics Federation responded to the budget announcement by saying, "The government's ambition to leave the environment in a better state for future generations is one that we in the plastics industry share, and we are ready to help them get it right in a conversation that needs to involve manufacturers, retailers, recyclers and the wider public. The plastics industry wants to see more recycled content in its products and has already set out a vision to minimise plastic entering the sea and to ensure that no plastic packaging goes to landfill by 2030.
"We will look closely at the detail of the announcement today and engage with the government constructively in the weeks and months ahead. However, we urge caution when it comes to demanding a particular level of recycled content in packaging products — as we must ensure the UK has the recycling infrastructure to meet demand. It is important that revenue raised by the new tax is invested in developing the UK's recycling infrastructure to help the UK to remain competitive and meet the growing demand for recycled content."
Simon Ellin, CEO of The Recycling Association said, "On the one hand I'm disappointed the 2018 budget speech didn't really major on recycling. If ever there was a year for more environmental inclusions, it was this one. But on the other hand, we're happy with the introduction of a tax that requires manufacturers to incorporate 30% recycled content into new plastic packaging.
"The language used in the supporting documentation is also positive. There is a recognition that the decisions made by manufacturers, retailers and others within the supply chain are crucially important to the recyclability of material collected – and an understanding that the recycling sector cannot achieve the impossible. This measured approach and supporting funding gives us the platform to find and deliver new solutions. I would welcome seeing the money earmarked to boost recycling used to bring uniformity into local authority collections, making it easier for everyone to achieve better results."
David Wilson from Vanden Recycling commented, "The introduction of a tax on plastic containing less than 30% recycled content makes sense. It's the financial incentive needed to bring those that have dragged their heels into line. It sends a positive message to businesses like ours that are looking to invest in UK plastic recycling capacity. It puts high quality recycled plastic right up there as an essential manufacturing feedstock. The timescale feels a little distant, but with all of the innovation going on in this sector it's probably needed."
Tagged British Plastics Federation