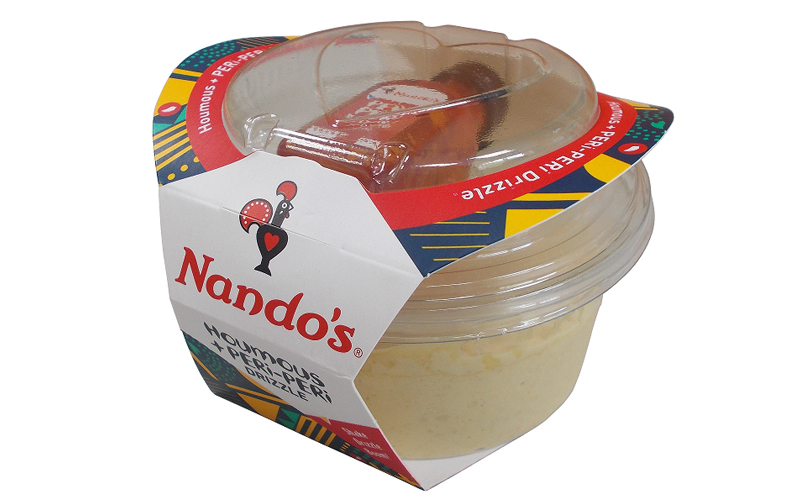 RPC Bebo UK has produced a bespoke thermoformed pot in clear PET for a houmous dip featuring restaurant chain Nando's famous PERi-PERi sauce.
To help consumers control the strength, as well as extend shelf-life, the sauce is supplied in a separate bottle to be poured as desired. The solution for manufacturer Zorba Delicacies comprises a pot with a lid that is able to hold the bottle separately and securely, while ensuring it is still visible on display.
RPC said the design by Snapp Design takes its inspiration from forms found in traditional African clay pots, the birthplace of the Nando's brand.