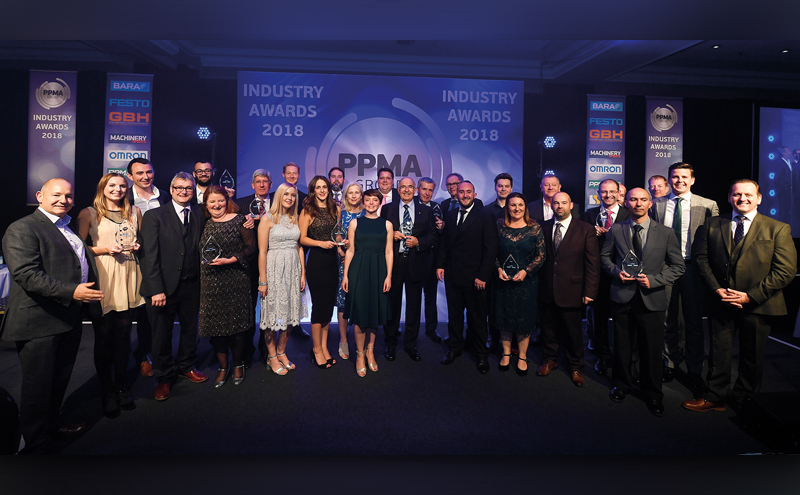 THERE was Scottish success at the PPMA Industry Awards 2018 as Peebles-based Evolution Bottling and Packaging Solutions took home the PPMA BEST (Business, Education, Skills and Training) prize for the firm's commitment to employee training and skills development.
The firm said it relies heavily on technical talent to fill roles at the company and decided to help foster young engineering talent. Evolution introduced Peebles High School to the Arkwright Engineering scholarships programme and has hosted STEM days and presentations at the school.
Director Colin Clelland told Packaging Scotland, "We're delighted to have won. We've been nominated in different categories for the last 3-4 years, but this is the first time we've won. I'm really pleased it's this award as well because we've been doing a lot in terms of taking on an apprentice last year, we're going to take on another one next year, and the STEM days with a local school.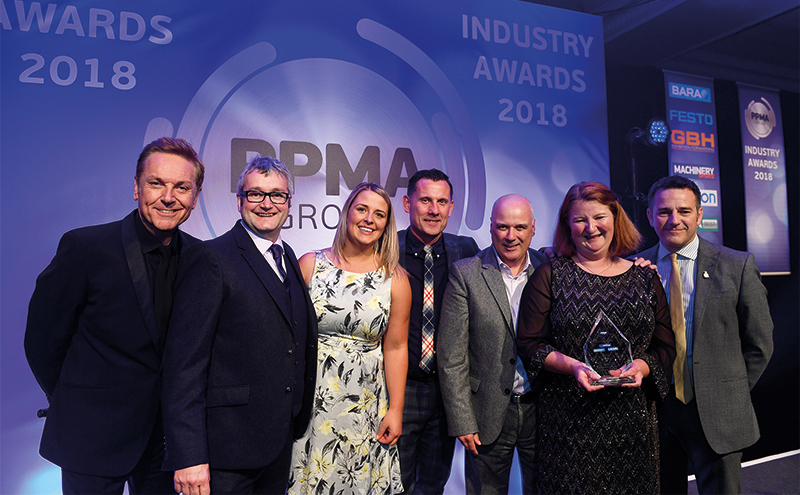 "For us, it's essential (to develop young talent). We're still a young company. The people we're talking to now – that might not come to fruition for us for maybe eight or nine years but we've got to start. We're probably the only packaging company in Peebles so it's good to get the message out there.
"I'm really hoping this award will be a springboard and it tells young people that we are serious about this, and recognised by the industry for it."
The PPMA Industry Awards 2018 was hosted by TV personality Brian Conley at a gala event at the Hilton Birmingham Metropole Hotel. The evening celebrated some of the finest achievements of firms in the processing and packaging machinery sector over the past 12 months.
The ceremony kicked off with PPMA Group CEO Dr Andrew Mint presenting Packaging Automation with the prize for Innovative Processing System for the firm's new MiWeigh weigh scale system, which was designed to speed up the preparation of products, improve pack weight accuracy and provide live information to line readers that could highlight training requirements for product assembly line workers.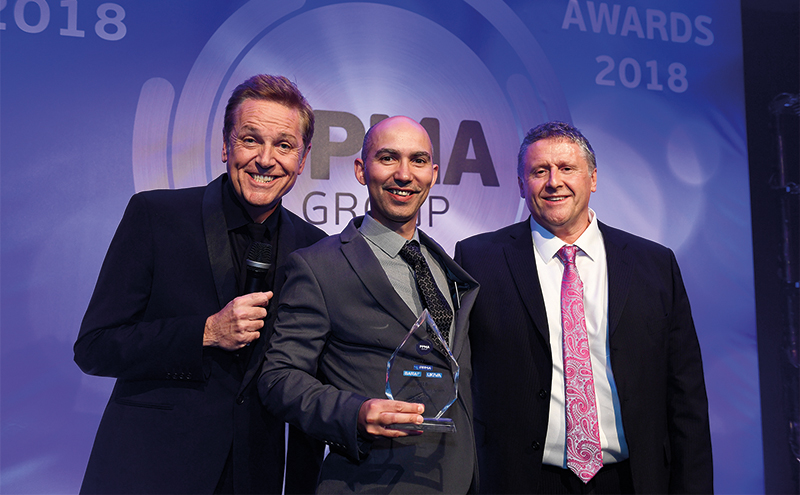 The award for Innovative Packaging Machinery went to Brillopak before Packaging Scotland editor Gary Moug took to the stage to announce Gebo Cermex as the victor of the Innovative Robotic Solution accolade.
One of the biggest winners on the night was OAL, with the firm taking home two prizes. The first was for Innovative Solution, thanks to its APRIL Eye system, described as the world's first artificial intelligence vision solution. OAL said the product fully automates the date code verification process to reduce the risk of human error. OAL'S Kyle Constable was named Apprentice of the Year. Kyle is helping food manufacturers adopt OAL's Steam Infusion technology and is completing a degree in food and drink manufacturing operations management.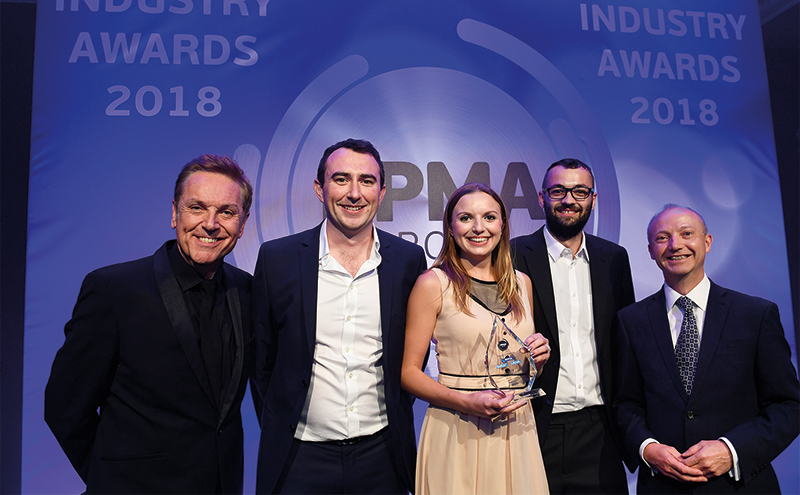 The Outstanding Customer Service prize went to machinery automation specialist Agrimech. Having been nominated in three separate categories, this was the award that meant the most to MD Darren Smith. He said, "We've built our whole business around making sure we don't forget the purpose of what we're trying to do. If we are selling into a family businesses, it's very, very personal. It's their personal money that they're entrusting to us and our products become part of their business. If we let them down, they let their customers down. It must be right; there is no compromise in our market.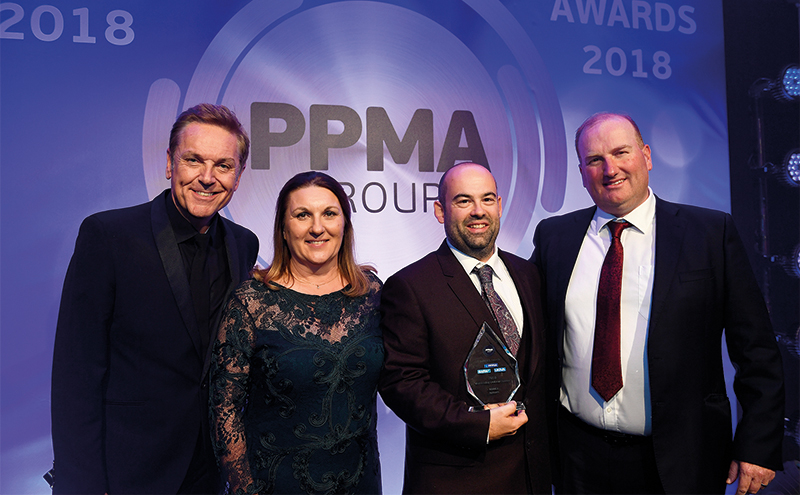 "When you look at what this show (PPMA) has done and the quality of people coming through here, it's such a mixed bag. We've got owner-operators through to companies with thousands of global employees. This reassures smaller people and the bigger companies that even though we're a small company, we've got a lot of heart."
Russell Finex was named Exporter of the Year for the third year in a row, while The Adelphi Group of Companies was honoured with the Environmental initiative of the Year prize following the completion of the firm's eco-friendly production facility, The Friary.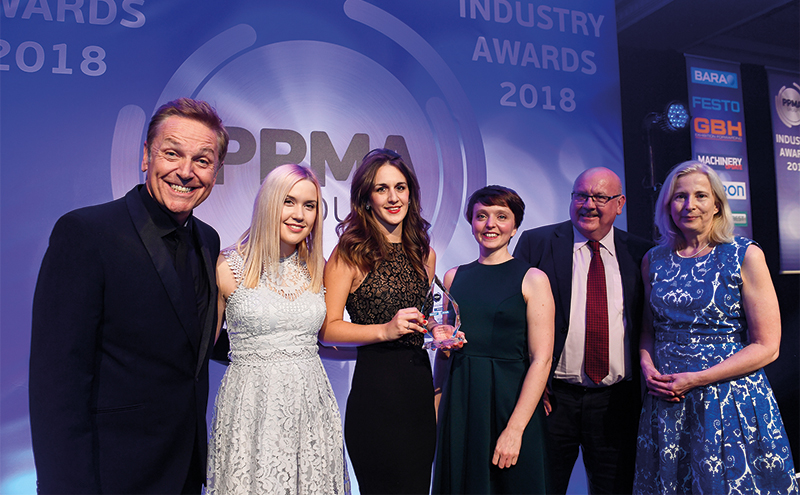 Trophies were also awarded to Robatech Gluing Technology (for Innovative Ancillary Equipment) and Gordian Strapping (Exceptional Sales Performance).
The final award of the evening was the Lifetime Achievement accolade, which went to Dudley Bradley, the executive chairman of Ytron-Quadro (UK). Bradley started his career as a process engineer and worked his way up the ranks before forming Ytron-Quadro in 1984. Over the years he has played active roles in the PPMA and the International Society of Pharmaceutical Engineering (ISPE).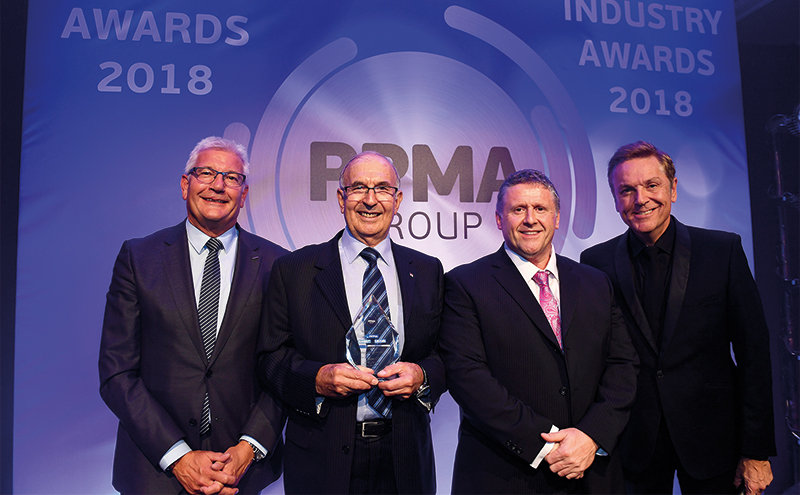 Dr Andew Mint said, "Once again, we have been overwhelmed by the number and quality of submissions we have received this year for our Awards, in terms of manufacturing excellence, technical innovation, service and support, which clearly indicates that our sector has much to celebrate.
"However, when looking to the future, we must recognise the challenges that we all face in terms of the skills gap.  Therefore, it has been hugely encouraging to see how organisations in our sector are rising to this challenge and we are delighted to recognise this commitment with the introduction of our new PPMA BEST award, as well as honouring our young apprentices; all of whom represent the lifeblood of our industry."