Charpak boosts production capacity with latest thermoforming unit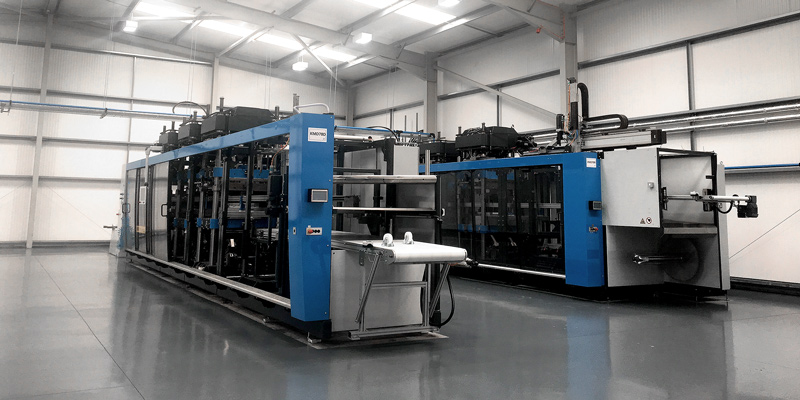 PACKAGING designer and manufacturer Charpak has commissioned its latest Kiefel KMD78 thermoforming machine, as part of its multi-million pound development programme.
This is the fourth Kiefel KMD78 thermoforming machine commissioned as part of its 5-year investment plan, bringing the total to 16. The new thermoforming machinery includes up-stacking, down-stacking and pick-and-place/robotics.
According to Charpak, the commissioning of this latest machine will increase the company's production capacity over 600,000 units a day from the Kiefel machines alone.
Charpak claims the "perfect" combination of 3-station and 4-station machines "ensures the highest quality packaging, and bespoke designed packaging meets the stringent ISO 9001: 2015 standards".
Kevin Edwards, production manager said he is proud of the level of commitment by the business, in both machinery and in building the expertise in the production team.
He commented, "In addition to the investment in machinery, I'm delighted to welcome Kelly Paddington-Hughes, production planner to the team.
"With over seven years of production planning experience, Kelly's comprehensive review of production planning has moved the company forward leaps and bounds in improving process flow, planning and manufacturing efficiencies, ensuring our agile service and market leading production times are better strengthened to meet out clients' fast turnaround times."
View the latest Charpak news here.
Tagged Charpak