Carlsberg unveils "revolutionary" sustainable packaging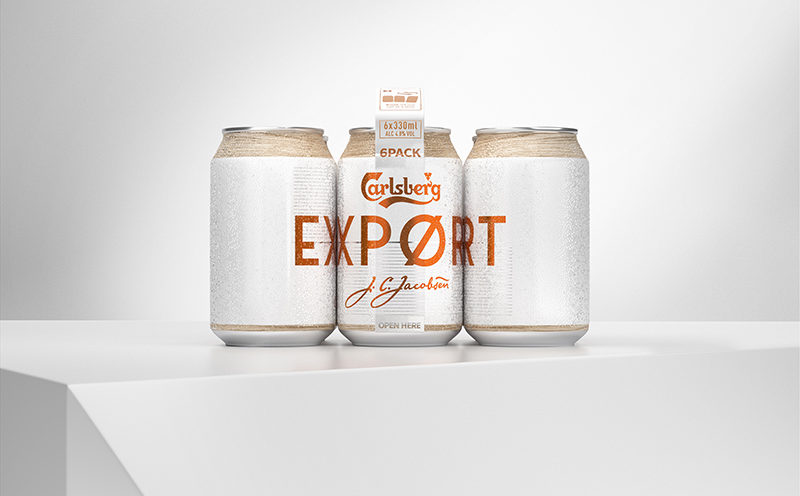 CARLSBERG has unveiled a new packaging innovation in a bid to reduce waste, which will see cans held together by glue, rather than plastic rings.
The new 'Snap Pack' debuted in Copenhagen recently and is part of the group's ongoing sustainability pledge, 'Together Towards Zero'. The pack, which Carlsberg has described as "ground-breaking" will initially launch in the UK this month on 6x330ml Carlsberg Expørt cans, through retailer Tesco.
The Snap Pack holds cans together in a multipack form with small pieces of specially developed glue in small dots. According to Carlsberg, the cans are "easily snapped apart when required, but robust enough to stand up to handling to and from the store".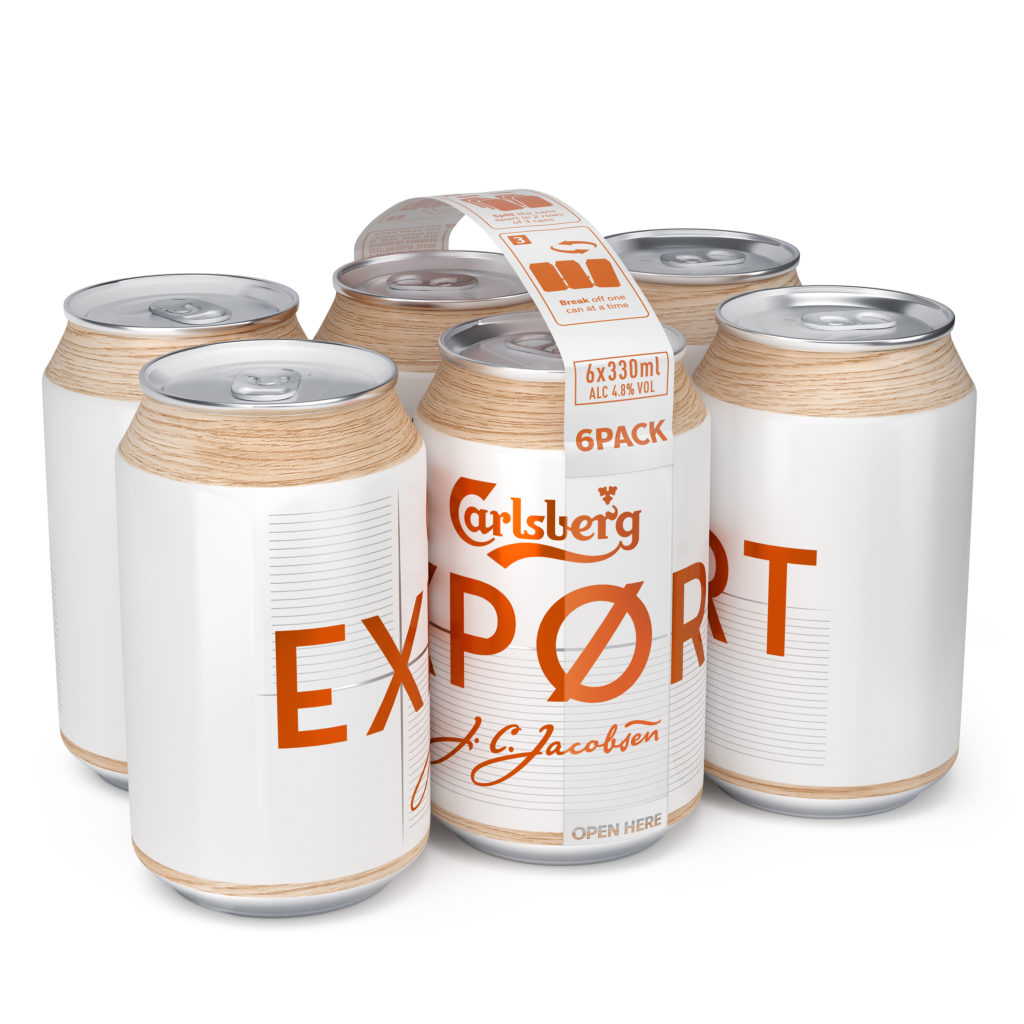 The pack has been developed by KHS subsidiary NMP Systems with Carlsberg following market research, which found that sustainability was a one of the most important purchasing criteria for customers.
"Aligning the layout of each single can in the Nature MultiPack creates a so-called billboard effect. This effect brings a larger visual communication for the brand displayed on the shelf," explained Christoph von Aichinger, senior sales director at NMP Systems.
A particular challenge during development was the composition of the adhesive which bonds the filled cans with only a few adhesive dots to create a stable pack. "We have succeeded in developing an adhesive that works without damaging the printing ink and lacquer on the can," Christoph added.
Carlsberg said the Snap Pack aims to reduce the group's global plastic usage by more than 1,200 tonnes, from brewery to store, annually once the roll out onto all four, six and eight packs across all Carlsberg variants in eleven markets is complete.
"Carlsberg's Snap Pack will significantly reduce the amount of plastic waste and we look forward to offering consumers a better beer experience with less environmental impact," explained Cees 't Hart, CEO of the Carlsberg Group.
Simon Boas Hoffmeyer, sustainability director added, "Today, good brewing means also protecting the climate, nature and the environment."
Alistair Gaunt, vice president national sales business unit, Carlsberg UK commented, "Our new and exclusive listing reflects the success of the strategy the business has put in place over the last two years to premiumise Carlsberg Expørt.
"We recognise the need to reinvigorate and drive value back into Carlsberg Expørt alongside the wider premium lager category, whilst re-engaging the consumers in a more relevant way and we're delighted with the response we've had to far.
"The new snap pack is a revolutionary new way of responsibly packaging Carlsberg Expørt – and we know that sustainability is as much a priority for retailers ad it is for us, and of course shoppers."
Liam Newton, vice president marketing, Carlsberg UK added, "We're incredibly proud to launch the new Snap Pack; we've been working on this innovation for the last three years and continue to search out ways to be better as a business. Our challenge is to continue to provide great tasting beer, while significantly reducing the use of plastics in our supply chain.
"We know this is an ongoing issue, not just in the UK but globally, and while we will always be looking for new ways to reduce Carlsberg UK's future impact on the environment, the introduction of the Carlsberg Expørt Snap Pack marks a significant plastic reduction today."
Tagged Carlsberg UK