Brillopak offers PPMA punnet packers free machine trial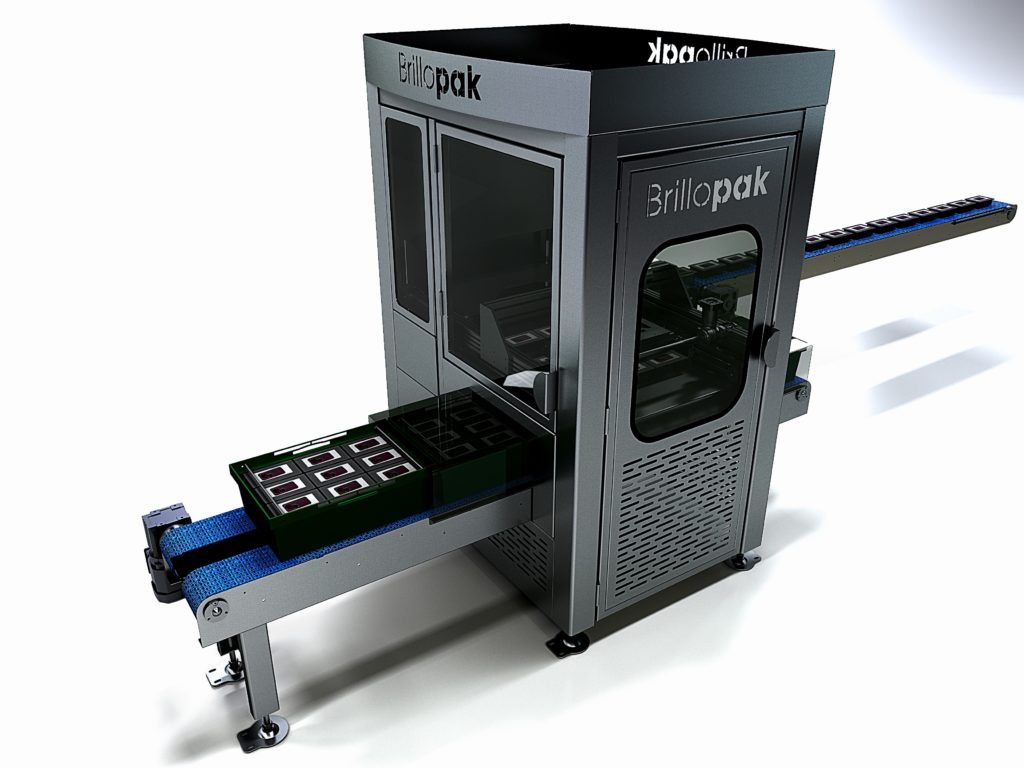 BRILLOPAK has announced that visitors to PPMA 2018 will have the chance to experience a one-week free trial of its new 'super fast' BR2 Punnet Packer.
Designed to handle all types of top seal fresh produce – including vegetables, meat and fish – the firm said the system measures 1m by 1.6m and can be integrated with any top seal machine in the UK market. Brillopak added that the trial system will handle 100 packs a minute into 600mm x 400mm crates.
"Automating the loading of top seal punnets and trays in layers into tricky tapered containers, Brillopak has resolved the long-standing issue of punnet edges catching which slows the line down affecting productivity," a statement by the firm said. "Capable of consistently loading up to 180 top seal punnets and top seal trays per minute into full and half-sized crates, as well as lipped boxes, the BR Series Punnet Packer maximises throughput by collating product into a full layer, lifting and lowering in one seamless motion into the crate or box.
"By matching the typical packhouse line speeds of top seal machines widely used in UK fresh produce, the BR Punnet Packer is helping to ensure that loading containers in no longer detrimental to efficiency, productivity and profitability."
Tagged Brillopak