Lawn spreader pack redesign cuts weight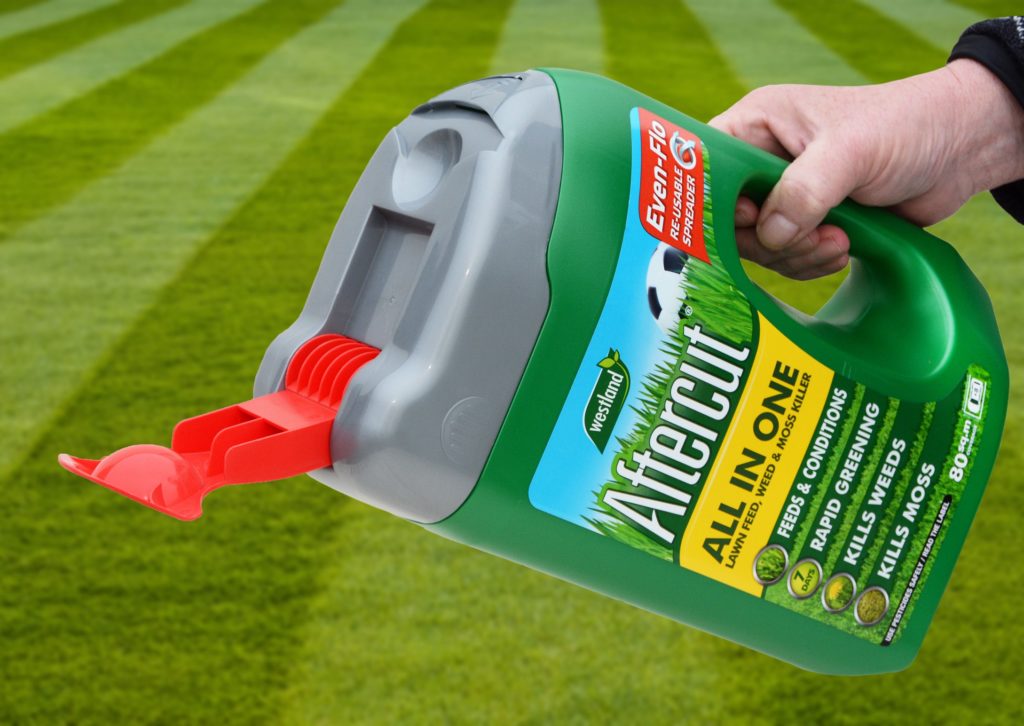 WESTLAND lawn spreader's pack has been given a redesign by RPC Design, which claims to offer valuable sustainability benefits.
The new container has been described by the Northamptonshire-based designer as being lighter and easier to assemble, while still retaining all the "user-friendly" benefits of the original.
The Aftercut Even-Flo lawn spreader pack features an integrated chute in a bid to ensure the most even spread of granules during spreading. The redesign retains all of the features of the original and works in the same way, but has reduced the number of components in the pack from nine to three, resulting in an overall weight reduction of 40%.
This reduction in weight has been achieved by incorporating the handle into the body of the container, rather than it being part of the dispenser. This maintains easy handling for the end-user, while meaning that the dispenser no longer needs to bear the weight of the full bottle, allowing the dispenser to be lightweighted, explained RPC.
The new pack also features a tamper-evident clip, a simpler label shape and an enhanced removal mechanism for the dispenser.
"Our original spreader pack was a step-change in the effective dispensing of out market leading Aftercut," explained Stuart Lusk, Westland's head of supply chain. "This new version is the perfect evolution, providing a more efficient and sustainable pack wile keeping all the original consumer benefits."
The base container for the new pack is blow moulded in high-density polyethylene (HDPE) at PRC Promens Industrial, Rushden, and the dispenser injection moulded by RPC M&H, Market Rasen.
Tagged RPC Design