Antalis opens new "state-of-the-art" packaging centre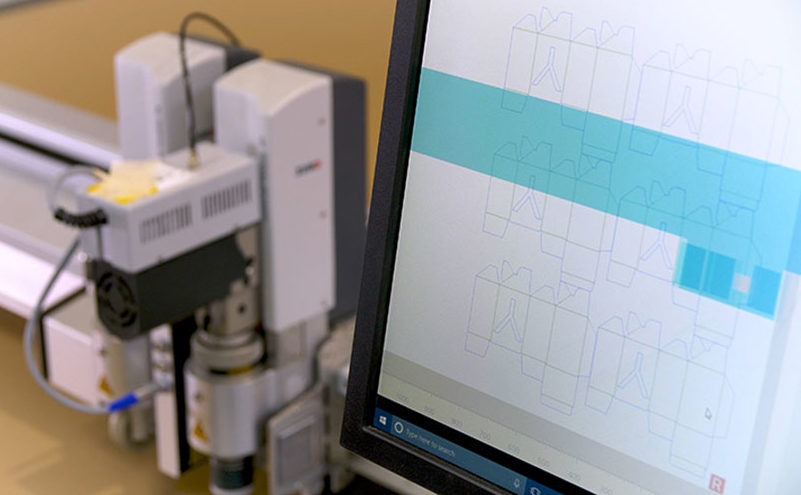 SUPPLIER Antalis Packaging has opened a new flagship Smart Packaging Centre in a bid to expand its bespoke service offering.
The centre is based at the firm's head office in Coalville in Leicestershire, and features a "state-of-the-art" design lab and solutions centre, which the company claims will allow its designed to respond to logistical challenges customers are facing much quicker.
This will be achieved by conducting reviews of their packaging requirements onsite, Antalis explained.
The centre allows clients to bring products to Antalis' designers to create new bespoke pack designs and live samples, which can then be tested and modified if necessary.
Software suite Impact CAD will form the "cornerstone" of the new facility, Antalis said. The suite will work in conjunction with the firm's Zund G3 L-2300 cutting table, which Antalis claims will "dramatically" speed up the packaging design process from weeks to a few hours.
The hub also includes packaging solutions such as void fill and cushioning and a range of sustainable options.
Jason Poxon, packaging technologist at Antalis explained, "Traditionally, the packaging design process can be lengthy and cumbersome, requiring a number of initial consultations to establish the client's requirements before going away and creating a working prototype, which can take weeks.
"Recognising the rising challenges facing our customers, particularly those in e-commerce, logistics and manufacturing industries, who are under immense time and cost pressures, we've invested heavily in creating the new Smart Packaging Centre to address this. The result is the ultimate one-stop-shop, where businesses can have all their packaging needs taken care of under one roof – making the process of creating and adapting bespoke packaging quicker and easier than ever before.
"By hand-picking the latest innovations and machinery in packaging, we have drastically cut the time it takes to design, manufacture and test packaging. Whatever the customer need or challenge we can create the best solution to suit, ultimately providing a full end-to-end service and just a few hours, including live sample creation."
Tagged Antalis Packaging