'Value for all' is key to deposit return in Scotland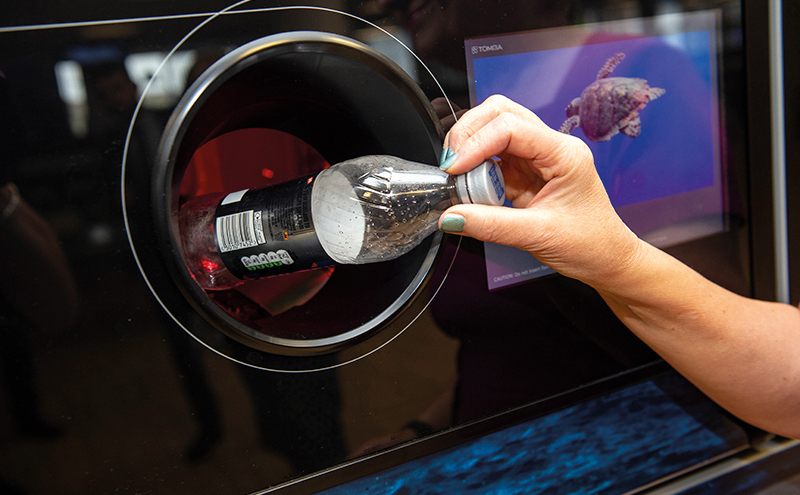 THE Scottish public is to have its say on a deposit return scheme (DRS) after the Scottish Government recently officially opened a public consultation on the matter.
Under such a scheme, customers pay a small deposit when they buy drinks in containers such as bottles and cans, and then get the money back when they return the empty container for recycling. Zero Waste Scotland has been tasked with designing options for how a scheme would work. Here, Leif Stenberg, project manager of Swedish deposit return operator Returpack, tells Packaging Scotland how the Swedish DRS model has brought benefits to everyone.

IN Sweden, deposit return has been part of life since the mid-80s. Initiated in 1984 to capture aluminium cans, and extended to include PET plastic bottles 10 years later, the scheme is operated by the brewery trade (50%) in partnership with the two associations for the grocery trades (25% each).
It has one of the highest return rates of deposit return schemes across the globe, with 85% of target materials captured.
"We regularly study the attitudes among the Swedish population towards the deposit system," said Leif Stenberg, project manager of Returpack. "The overall acceptance and liking of the system is very high and there is a continuous positive trend to be seen."
Figures like that show public support for deposit return in Sweden is high – something Returpack say they're proud of. But the company argue that the benefits of deposit return go further than societal and environmental, and extend to the packaging industry too.
"We believe that the key factors for a successful deposit system is the value for all," said Mr Stenberg. "For the breweries and importers, having a closed loop of materials means they have access to a consistent stream of recycled material for their containers. For the packaging industry, deposit return enables better use of resources; recycled aluminium saves about 95% energy compared with virgin material.
"Meanwhile, for retailers, deposit return is a customer traffic-builder and contributes to a reduced volume of waste."
While a range of views exist on a deposit return scheme for Scotland from within the packaging industry – views Zero Waste Scotland, the organisation tasked by the Scottish Government with designing options for the national scheme, has captured through a series of workshops with businesses – Returpack maintain that in Sweden, the biggest challenge to introducing a deposit return scheme was changing consumer behaviour.
"There is always work to be done to stay 'top of mind' in consumers' heads and get people to the reverse vending machines instead of throwing their cans and bottles in trash bins," said Mr Stenberg.
"In Sweden there was no big challenge on the industry side, since the different parties all had benefits to get from the system."
In terms of advice to Scotland, Mr Stenberg said coordination and communication are essential. He said, "To Scotland I would say: make sure that all the necessary parties are aware of their benefits and responsibilities and buy in to them, and make sure there is an agreement on the design process of the containers – what materials, labels, shapes, sizes etc will be accepted?
"In our market communication we focus on the positive effects of the deposit return system, we want to encourage and simplify.
"After all, all efforts made to collect more waste and use it as raw material in a closed loop are of the outmost importance."