Reaping the benefits of seasonal packaging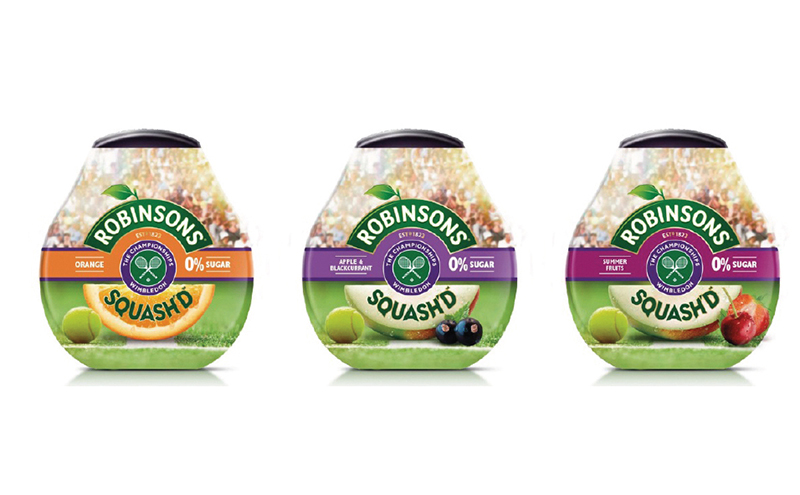 SANTA Claus; snowmen; the Easter Bunny; pumpkins; bats; witches; ghosts and ghouls are all old favourites when it comes to seasonal branding on packaging. But beyond the big three – Easter, Halloween and Christmas – there's plenty brands can do to utilise it throughout the year.
The popularity surrounding summertime sport extravaganzas such as the recent football World Cup or Wimbledon tennis tournament have shown these are events a brand can get behind, and where better than on its packaging? Whether it's food and drink, clothing or health and beauty products, there is a pack for all seasons.

For example, squash brand Robinsons has long been the official drink of Wimbledon, with this being its 83rd consecutive year of sponsorship. Robinsons Squash'd packs have been given a limited edition Wimbledon pack design to mark the occasion.
To commemorate the World Cup, beverage packaging producer Ball produced a striking can design for Croatian lager brand Ožujsko. Belgian brewer Brouwerij Martens was also on the ball, producing 32 country-specific designs, with various images of the participating nations printed straight on to its PET bottles.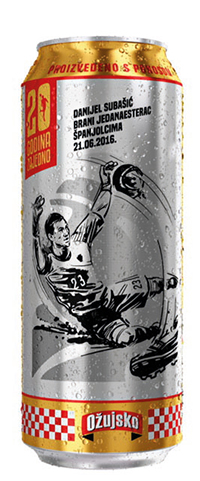 Kimberley Watson, managing director of Livingston-based packaging supplier Kimberley Watson Packaging, said the firm had seen a rise in demand for seasonal and events packaging in recent years.
The company recently printed a gin box for a customer to commemorate the Royal wedding of Prince Harry and Meghan Markle.
"It is becoming a trend that people are realising they can benefit from. In the marketplace generally there has been a large growth since 2012, and I think that's because companies are becoming more aware of their brand associations," Kimberley told Packaging Scotland, adding that while it tends to be larger companies utilising it, she is seeing it filter down to smaller firms.
"I think it's highly beneficial for smaller (companies). I don't feel that companies should look outwardly and say, 'we're not big enough to be looking at that'.
"A lot of people maybe see that as a bit of a stumbling block for them to be looking at because you're maybe paying out for a tool and origination for that and it's only for three months."
Kimberley continued, "Where we can, we offer support for tooling and origination and we look at ways around that. Rather than (putting) a Christmas tree on a Christmas box or witches and ghosts on a Halloween box, you can be clever about it and extend the life and not limit it to just that one month. You could use autumnal themes and colours instead of ghosts and witches."
Kimberley said the company, which services a range of sectors, saw the biggest demand for seasonal packaging in food and drink, but she doesn't see why it can't be used in other sectors.
"We do a lot of online business and that's a huge market so quite often you could have something printed on the inside of the box that's giving you association with that company. It makes it a bit more exciting and raises the profile.
"Don't limit yourself to be thinking it's just larger companies that can use it. I think it's a very good and useful marketing tool. Use someone that is going to be helpful to you and knowledgeable, and be able to guide you through the whole process."
Tagged Kimberley Watson Packaging