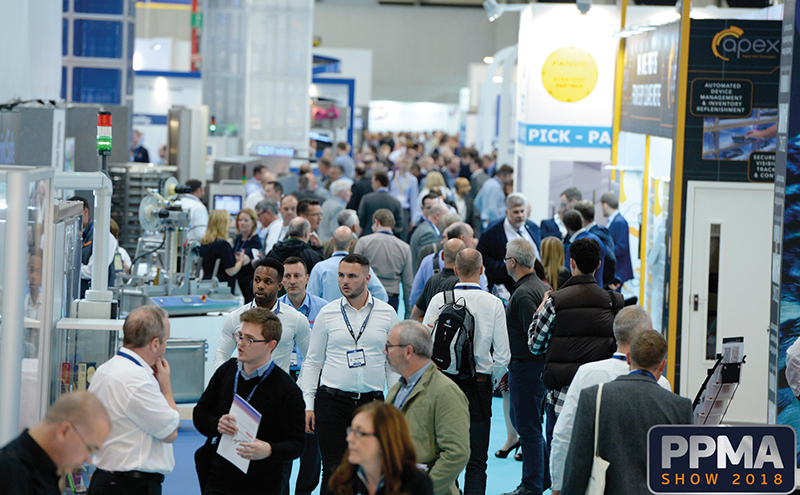 The PPMA Show celebrates its 30th anniversary this year when the three-day exhibition returns to the NEC Birmingham in September.
Many of the biggest names in the processing and packaging machinery industry will be exhibiting their latest products and innovations to visitors, while respected figures will discuss and debate the most challenging issues facing the sector, be that business implications to the industry post-Brexit, or the ongoing debate around plastics.
Gary Moug recently spoke to PPMA Show Director Richard Little about what visitors and exhibitors can expect this year.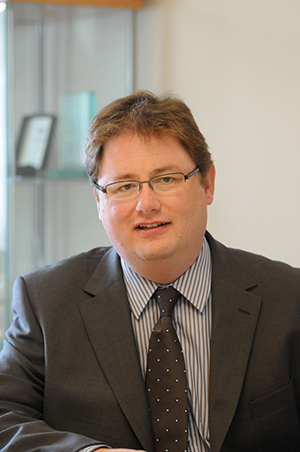 Q) THIS YEAR IS THE 30TH ANNIVERSARY OF THE PPMA SHOW. HOW HAS THE SHOW GROWN OVER THE YEARS AND WHY DO YOU THINK IT HAS BEEN SO SUCCESSFUL?
A) I've been to every single one. I remember when it first started over at Telford – it was successful, largely because it was set up by a group of companies to create a critical mass, where visitors could see a comprehensive line-up of processing equipment and packaging machinery.
From there it became an exhibition similar to the others, but for most of its life it's been run by the members for the members. The exhibitors are on the same team as the organisers.
As it's been successful, the number of members has grown. We're now over 500 members, with over 350 exhibitors, representing 1500 brands at the show. It's the perfect size, where visitors gain an insight into the very latest innovations in smart manufacturing, processing equipment and packaging solutions for the food and beverage, pharmaceutical and personal care, and FMCG sectors.
The ethos is the same (as it was 30 years ago) in that it's a good-natured display of equipment from members to their customers. The shell scheme (for exhibition stands) is actually the same. The idea was that if you were a small company, you weren't completely swamped by the big ones.
Q) WHY SHOULD PEOPLE COME ALONG THIS YEAR?
A) It's the largest and most comprehensive line-up of production enhancing technology we've had at the show in decades. Visitors can see the latest product launches, as well as take advantage of the expert knowledge, technical expertise and networking opportunities offered by the Enterprise Zone all under one roof.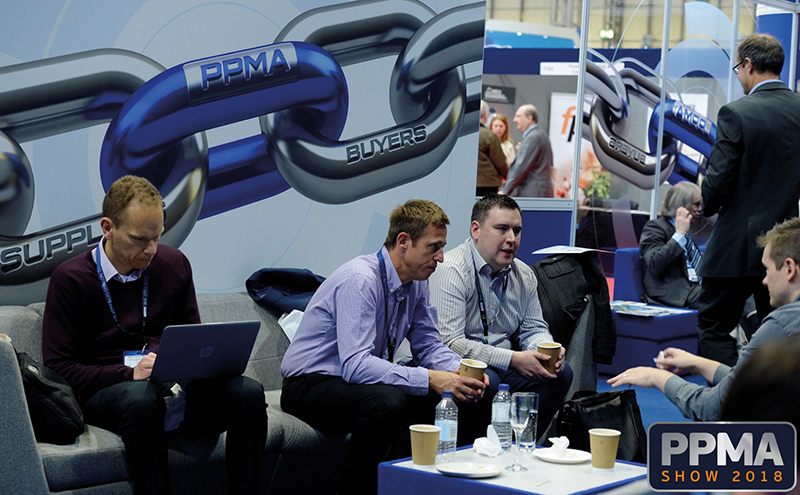 Q) CAN YOU GIVE US A FLAVOUR OF WHAT VISITORS CAN EXPECT THIS YEAR? ANY NEW FEATURES LINED UP?
A) While technical innovation and live demonstrations will be present in abundance, we've introduced a number of initiatives, all to be discovered in the Enterprise Zone.
The Enterprise Zone will host live workshops, presentations, interactive discussions, questions and answers sessions and panel debate covering key topical issues and trends.
The keynote address will be delivered by Lord Mark Price, former Minister of State for Trade and Investment who will bring his years of experience as managing director of Waitrose and deputy chairman of the John Lewis Partnership to the podium.
There will be a diverse speaker programme running throughout the show, delivered by a line-up of high profile, respected industry experts. Topics will include, 'The Shape of Things to Come Post-Brexit', and 'The Future of Food Manufacturing' with a series of presentations on robotics and automation, augmented reality and the virtual factory, optimisation and innovation in plastics, as well as food safety management and culture.
Presentations and case studies will offer real examples of manufacturing best practice and excellence in processing and packaging production aimed to motivate and inspire visitors to increase efficiencies, explore new opportunities for future investment.
A new initiative for PPMA Show visitors this year is the Bright Ideas – Ambassador Programme. This is a free advice service in which first-time show visitors new to the processing and packaging machinery industry, or those investigating specific products or services to support a start-up venture will be 'matched' with specialist knowledge experts who will offer guidance, information and advice.
The PPMA Show offers the best possible opportunity for newcomers to learn, experience and discover innovative and business-changing solutions. We want the show to not only benefit those that already know the industry and what they are looking for, but also new visitors to be introduced to the right people and to evaluate technologies and services that will help support business growth.
Visitors seeking specific guidance to navigate all the show has to offer can visit a helpdesk, with meetings scheduled for them with the appropriate 'expert'.
Q) WHAT CAN YOU TELL US ABOUT THE SPEAKER PROGRAMME?
A) The keynote address is being given by Lord Mark Price. He has a lot of experience as the former MD of Waitrose and deputy chairman of the John Lewis Partnership. About 50% of the business at the show is in the food industry and of course the supermarkets are very dominant, so it's very appropriate that he should be the keynote speaker.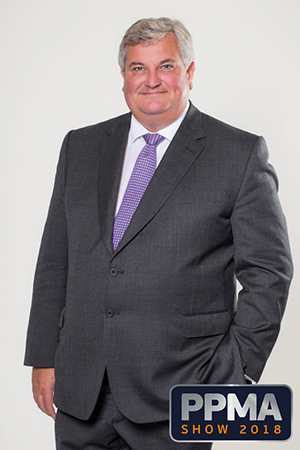 On the Wednesday morning, there's 'The Future of Food Manufacturing', which is being delivered by Craig Leadley. He's very senior at Campden BRI, the leading food research association in the UK. They do testing of food, packaging and new processing methods. An awful lot of food companies in the UK are members of Campden. If you're trying to do something new and you need to get it validated, that's the place to go to get it done.
Q) PLASTIC PACKAGING HAS DOMINATED MUCH OF THE NEWS AGENDA THIS YEAR. WILL THERE BE ANYTHING IN THE EXHIBITION TO REFLECT THIS?
A) A lot of us have been looking at plastic packaging for years because it has been demonised but ultimately, if you want to go shopping every day, you can use a lot of greaseproof paper, but if you want to go shopping once a week, you really have to start looking at plastic because of preservation. There's a battle between wasting food and producing plastic waste.
The machinery manufacturers are keenly aware of this and it's prompting a great innovation. If you walk round the show, there will be exhibitors emphasising how what they do uses less packaging – how you achieve the same thing using less materials. People are coming up with different materials, different ways of sealing thing. I would imagine that sustainability will be a large part of what people will be promoting.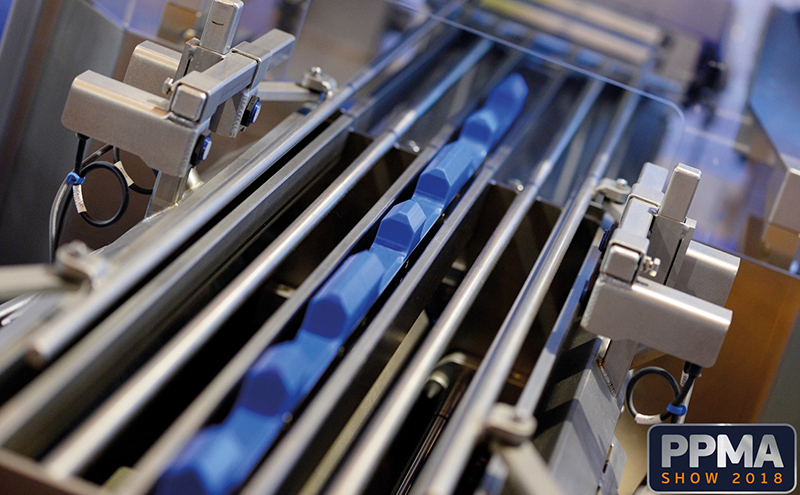 Q) ASIDE FROM PLASTICS, WHAT TOPICAL ISSUES DO YOU EXPECT TO BE DEBATED OVER THE THREE DAYS?
A) People are getting more and more interested in traceability. That helps the coding industry. When things go wrong, everybody wants to be able to solve the problem as soon as possible, recall things and so on. Lincoln University did some research a couple of years ago on pack leakage and found a very high proportion of packs leaking. People are looking at things like leak detection. If something has gone wrong in the packaging process and you can re-pack the product in the high-care area where it is produced in the food industry, you can save yourself an awful lot of carbon and prevent a lot of waste.
Getting it right first time is a large part of it. There's label verification, data verification, pack testing, metal detecting, checkweighing – all that sort of thing – to make sure that when it's on its way to the supermarket, it doesn't have to turn round and go back again. In the pharmaceutical sector, traceability is even bigger.
Automation is another issue. There's a lot of worry at the moment because of various political things going on that there won't be so much manual labour around. It doesn't have to be full automation with robotics – although robotics is a big deal – but automation is definitely a focus. It's all very well having a machine but can it be automatically loaded? You'll see a lot of automation and a lot of the PPMA members team up with each other to do automation lines.
Q) HOW IMPORTANT DO YOU BELIEVE THESE KIND OF TRADE SHOWS ARE?
A) Personally, I think they're vital. There's been a lot of talk about being able to get what you want on the Internet. I disagree because if you want something specific, you can find it on the Internet; but if you don't know what you don't know, there's only one place to go and find it. You can walk round the PPMA Show and see equipment you didn't know about and get inspiration. There's no substitute for that. There's also no substitute for face-to-face conversation because it might be that in the beginning, you don't think something is suitable, but by the time you've ended the conversation, you've had it explained it to you in such a way that it is suitable or vice versa.
If you think about the combined experience in that room – thousands and thousands of years – you can't get that by surfing a website. With the Enterprise Zone, we're waving a banner and saying 'Here are a bunch of experts – come and ask them'. From a sales point of view, people buy from people so it's a good idea to get to know people. Also machines, it's fair to say, from time to time go wrong, so getting a decent relationship with a supplier helps you through that process.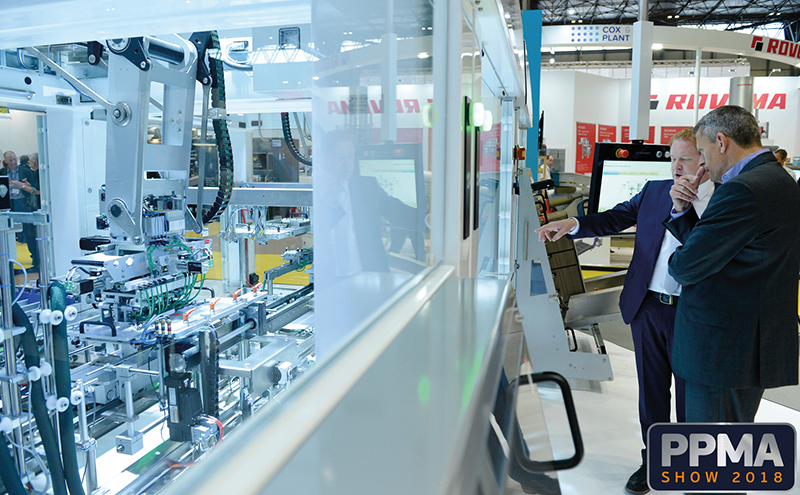 Q) WE UNDERSTAND THE PPMA GROUP INDUSTRY AWARDS CEREMONY IS MOVING TO A NEW LOCATION THIS YEAR. WHAT CAN YOU TELL US ABOUT THAT AND THE NEW AWARD CATEGORIES?
A) The Hilton Birmingham Metropole Hotel at the NEC is the new location for the PPMA Group Industry Awards this year. It will take place on the evening of the first day of the PPMA Show and this year will be hosted by TV presenter and comedian Brian Conley.
New for 2018 is the Outstanding Customer Service Award and the PPMA BEST Award to recognise the organisation that has excelled in its efforts to support training and skills development.
PPMA BEST is a charity – Business Education, Skills and Training – that was set up by the members a couple of years ago and distributes funds to help get young people into engineering and help them stay in engineering. It sponsors STEM days at schools and companies to help set up apprentice programmes.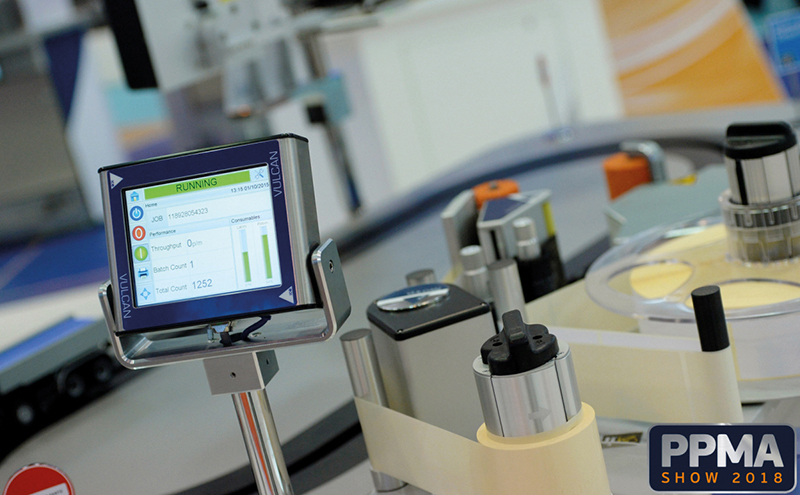 Q) WHAT IMPACT CAN WINNING A PPMA AWARD HAVE ON A BUSINESS?
A) A number of things. Within the business, it's a way of everyone in the company being aware that they're working for a company that is doing well amongst its peers. It's also a very public way of demonstrating that the company is doing well. Winning any award to do with innovation is a really good flag to fly to say, 'We are leaders in our field'. It is a judgment of your peers and adds a lot of credibility.
• PPMA Show 2018 takes place at the NEC Birmingham from September 25-27.