Ball offers Dutch brewer a blank canvas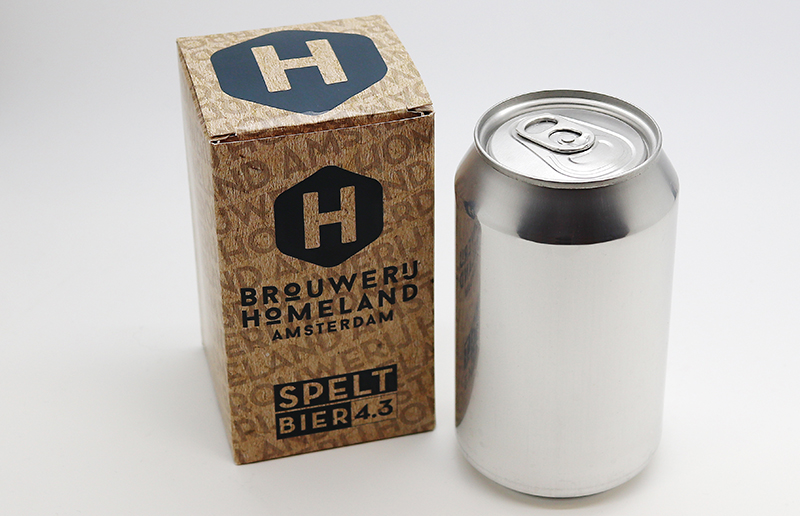 PACKAGING firm Ball Corporation has collaborated with a Dutch craft beer brand to create a striking blank can design.
Brouwerii Homeland Amsterdam has opted for a 360-degree 'blank canvas' design for its spelt beer, using Ball's standard 330ml can format. The minimalist can features no printing or writing, other than the name, date and alcohol percentage on the bottom.

This type of "innovative and design-led" packaging is important within the craft beer industry, according to Ball. The beers are primarily brewed for taste, rather than volume, resulting in "unique products that deserve unique designs".
Ball also noted that cans are becoming increasingly popular with brewers as they are easier to recycle than glass and easier and cheaper to ship due to their light weight.
Bart Maes, director of Brouwerii Homeland Amsterdam commented, "Ball has been fantastic in helping to support us in the journey from kegs to cans. We chose the canning option as we believe this provides the best solution and protection for our products.
"We believe that the beer maintains that great fresh taste for longer as the cans seal better without any light being able to reach the beverage. The use of cans also helps us to become more environmentally friendly as they can recycle better and transport easier in comparison to bottles."
Veronique Stephan, VP commercial for Ball added, "Ball's clientele of craft brewers is ever increasing and we are committed to helping each brewer bring their brand ethos to life. The can format was, previously, relatively underused in that category, but following a surge in popularity, there is now an increasing demand for the beverage can."
Tagged Ball Corporation