Two compartment design has the 'X' factor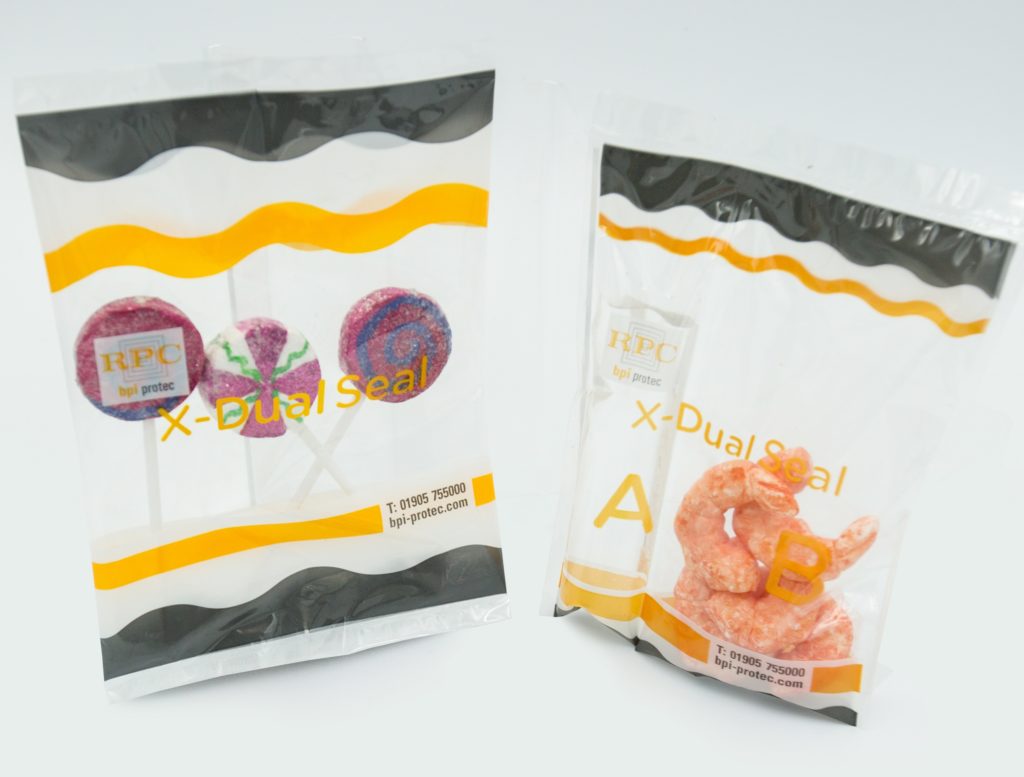 A two-compartment flexible packaging design has been unveiled by RPC bpi protec, described as providing multiple benefits for sectors including food.
The X-Dual Seal contains a hermetic seal on the outside and a burst peel on the inside. This, RPC bpi protec explained, allows consumers to 'pop' the inside seal before mixing the contents together.

The product is said to benefit food applications by aiding portion control and promoting good hygiene due to the fact there is no need to handle the contents.
"One key benefit is the extended shelf-life that the X-Dual Seal enables with its novel format," RPC bpi protec said. "For example, the packaging of gas-flushed products such as bread rolls using X-Dual Seal would enable each to be opened individually, leaving the other products unaffected. Similarly, end-users can keep the products together or separate depending on whichever is more beneficial to the shelf-life of the food."
A recent survey by the firm revealed 59% of British consumers believe solutions such as resealable packaging help reduce their food waste.
RPC bpi protec said manufacturers require to make "little-to-no modifications" to their existing machinery and there is no need for the application of an additional strip of material.
"The X-Dual Seal is a new product that we believe will prove to be a real success across different markets," said Sue Mohan, sales director at RPC bpi protec. "Besides its extended shelf-life and portion control benefits, a key part of its appeal is how fun it is to pop the burst peel – we feel this experiential aspect makes a real difference to X-Dual Seal and delivers an exciting new pack format for manufacturers."
Tagged RPC bpi protec