Luxury gifting offers brands "significant opportunity"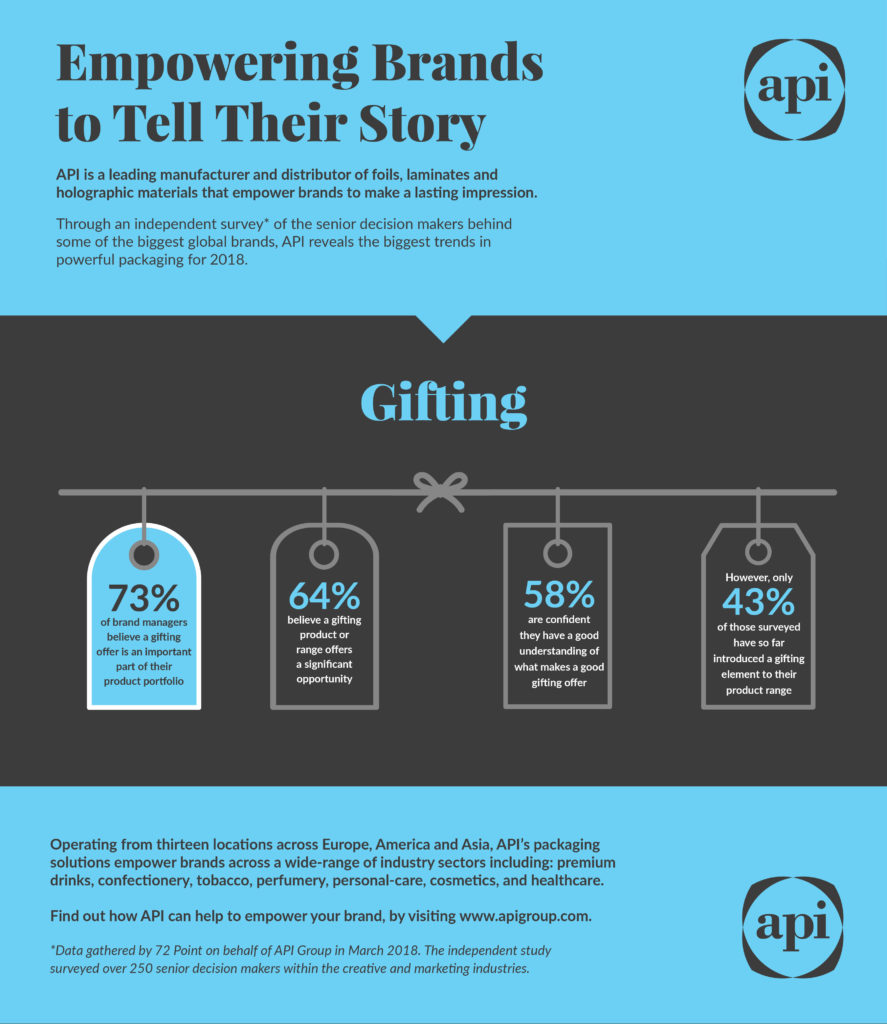 NEW research has revealed that the luxury gifting sector is growing, with more than 60% of brand managers believing it provides a "significant opportunity" in the development of product portfolios.
A survey commissioned by API Group found that despite 73% of respondents believing a gift offer is either an important or very important part of a product portfolio, only 43% have introduced a gifting element to their range.

David Peters, API's creative development manager, claims brands are now starting to realise the potential advantages of introducing a gifting offer and that packaging has an important role to play in the process.
He said, "Traditionally the promotional category of gifting is associated with seasonal promotions and the travel retail space. However, over the last few years we have seen more and more brands investing in gifting to provide a point of difference across a range of retail environments throughout the year.
"Gifting is a way for brands to introduce buyers to a number of new ranges to their existing customers and it also encourages pack retention as gift packs tend to be kept or stored by consumers, prolonging the impact the brand has on a consumer.
"For brands, presentation is key. Through the power of design, packaging items can become keepsakes in themselves, and can significantly increase the brand's reach on social media, as consumers share gifted items online when its packaging is visually unique and exciting."
API Group said it has worked with brands such as Tattinger and Lancôme to develop luxury gift packaging solutions, using foils and laminates to create "maximum stand out shelf appeal".
David added, "Packaging is a powerful tool for creating an engaging brand story and ensuring that products consistently outshine the competition. When creating a gift offering, brands and designers must think about how it will be presented and consider the effect that packaging will create from the very beginning of product development.
"How will the packaging look on the shelf? What shape, colour will it be? What effects and finishes will be included? This is where a bespoke and appropriate use of foils, laminates and holograms can really supercharge packaging and empower brands to shine."
Tagged API Group