Firm looks to offer "new multi-sensory connections" with musical tin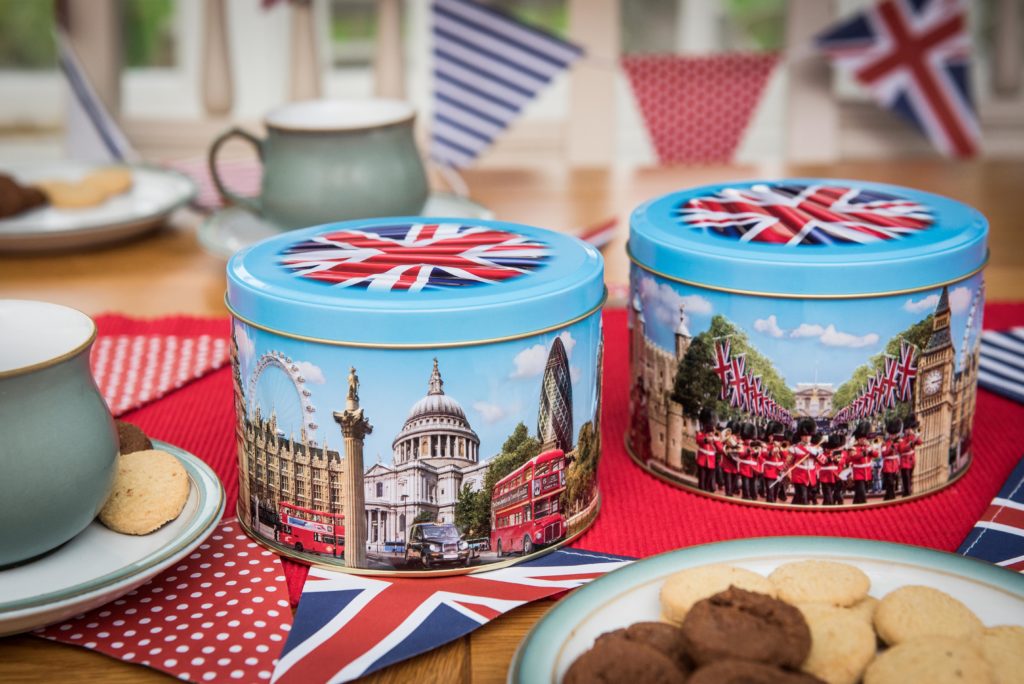 Electronic packaging specialist Electropac has teamed up with confectionery firm Churchill's to produce a musical tin in commemoration of the upcoming royal wedding.
Ahead of the marriage between Prince Harry and Meghan Markle, the companies have joined forces to develop a musical version of Churchill's 'Around London' tinned giftware, filled with 150 grams of assorted biscuits.

The tin portrays an "intricate, embossed representation of London", according to Electropac, and plays either Rule Britannia or the national anthem when opened. The tin will be available on shopping channel QVC.
The London-based firm specialises in the manufacture and application of low cost microelectronics and aims to "lead packaging into a new era by creating new stories and multi-sensory connections between brands and consumers".
Rahul Shah of Electropac commented, "In a digital marketing age, Electropac is exploring ways of revitalising the analogue side of marketing, so we can stop shoppers in their tracks and inspire them with new packaging experiences."
Churchill's Kim Winston added, "We met Electropac at an exhibition and were very impressed with their uniqueness, imagination and creativity; not to mention the quality of their goods and experience within the electronic field.
"With the royal wedding just weeks away, we thought that the technology would work really well for our 'Around London' design. We approached QVC who jumped at the opportunity, hence the reason that the souvenir tin became exclusive to QVC. We are delighted with the product."