Bespoke magnet and ribbon solution a "UK first"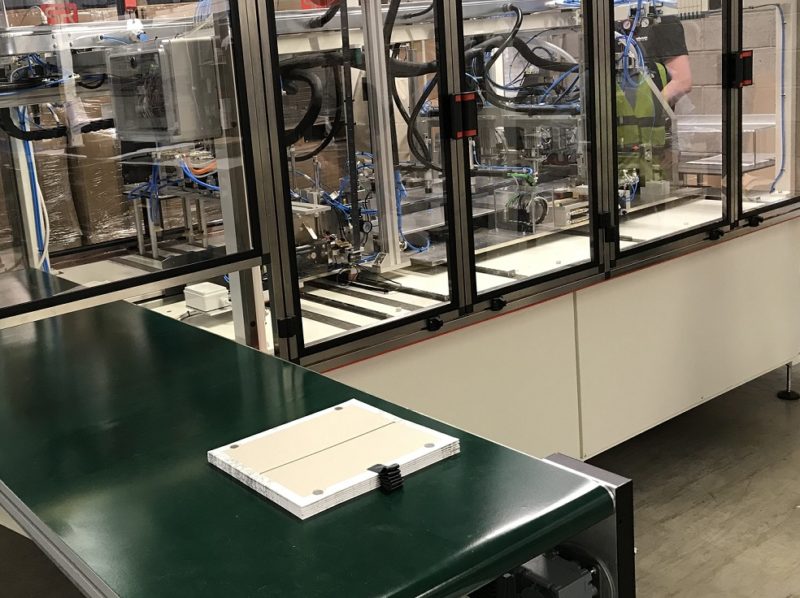 RIGID box specialist the Pollard Group has installed a bespoke magnet and ribbon loop inserting machine, which it is claiming is the first of its kind in the UK.
The £150,000 investment at the firm's Leicester-based factory is operating in conjunction with a recently installed Kolbus DA260 Casemaker, to form a "highly automated book jacket production department," Pollard said.

According to Pollard, the system has allowed the company to double output, meeting the demand in the premium drinks and beauty sectors for front opening packs that maximise both on-shelf capacity and the customer opening experience.
The machine automatically routs and places up to four magnets in one pass. It also creates a recess about three quarters of the way into the board, which Pollard said eliminates magnet show through the box, ensuring a smoother finish.
If required, a ribbon loop can be automatically applied at the same time. The reel fed operation means the ribbon can be cut in register, which allows for the use of printer or foiled varieties. Both the magnets and ribbons are secured by hot melt glue.
Peter Conner, commercial director at Pollard Group commented, "In premium markets, the quality of the packaging is a critical factor in brand success. This new machine will help enhance both the functionality and appearance of our packaging solutions."