Taking the headache out of compliance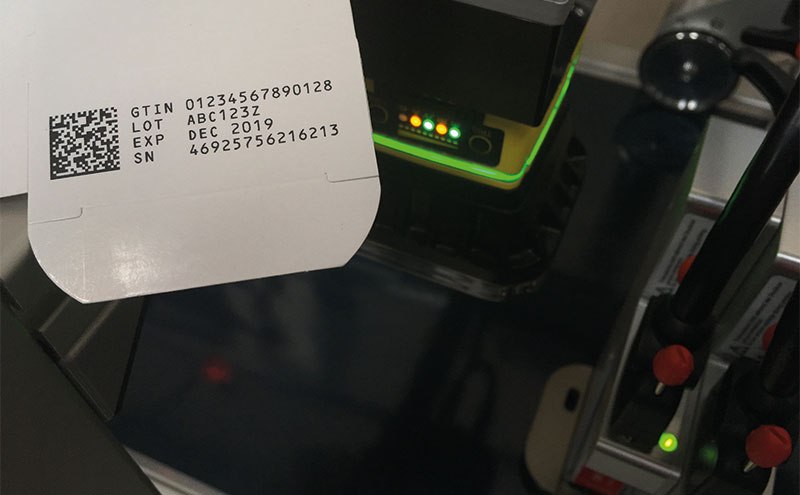 ROTECH has introduced a new generation coding system to help pharmaceutical manufacturers comply with the  FMD (Falsified Medicines Directive), which comes into force in February next year.
The coding and marking firm  described the RF Compliance as having the ability to  print and verify serialised 2D codes on cartons, offering an "instant, simple and reliable" solution. The FMD aims to  reduce the number of falsified medicines infiltrating the supply chain within Europe. The regulation will require the serialisation of individual pharma packs, via unique codes encrypted in machine readable 2D datamatrix codes. Manufacturers failing to comply will have to withdraw their products from the European market.

Rotech director Richard Pether said, "Pharmaceutical manufacturers are all too aware of the need to comply with FMD; the challenge they face is how to comply. The complexity of some of the available online solutions is daunting not just from an integration and operational point of view, but also because of the cost involved.
"Our aim, in engineering this latest system, was to take the headache out of compliance. The RF Compliance is an easy-to-operate, stand-alone system that doesn't interfere with production or compromise line efficiency."
The RF Compliance is a successor to Rotech's RF1 Pharma system, combining the modularity and automatic stack-to-stack feeding technology with a chassis and advanced controls to enable integrated printing, serialisation and inspection capabilities.
Richard added, "Essentially, the system generates a unique code for each pack and transmits the codes to the printer on a carton-by-carton basis. Immediately after printing, an integrated camera automatically inspects the datamatrix barcode, OCR text and pharmacode. Linking all of these processes allows for maximum efficiency and ensures each individual pack is fully compliant."
The RF Compliance features a full validation package, an inline diverter-flap reject system for automatic removal of reject cartons and a shingling (accumulation) conveyor to maintain high throughput.
Tagged Rotech