New cup 'Turns' up the heat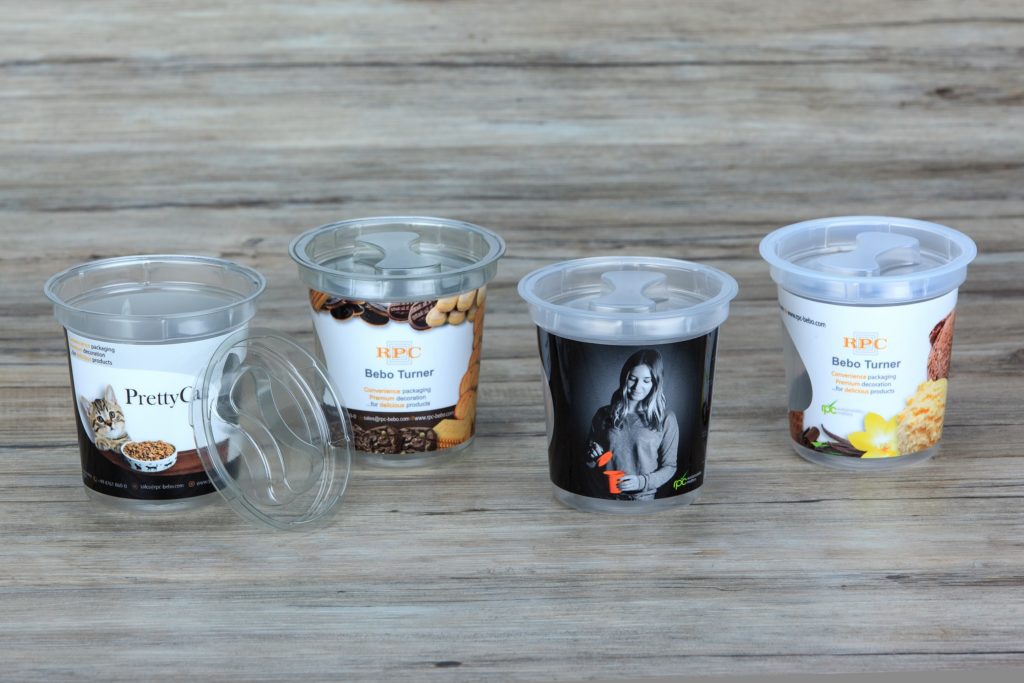 RPC Bebo has revealed it has teamed up with German tool producer Marbach to create a "unique" new thermoformed screw closure system.
Called "Turner", the system comprises a cup, lid and lidding film, which RPC Bebo explained is sealed on the cup's seal flange to cover the lid's entire surface.

Consumers can peal back the lidding film and turn the lid in a 45° counter-clockwise rotation to open it. RPC Bebo claimed the product is suitable for the likes of car cup holders and its "robust" design means it can withstand being carried in a rucksack or school bag.
The Turner cup and film could also potentially be used for pet foods. It can be specified with barrier properties to protect against oxygen, water vapour, UV and light.
Tagged RPC Bebo